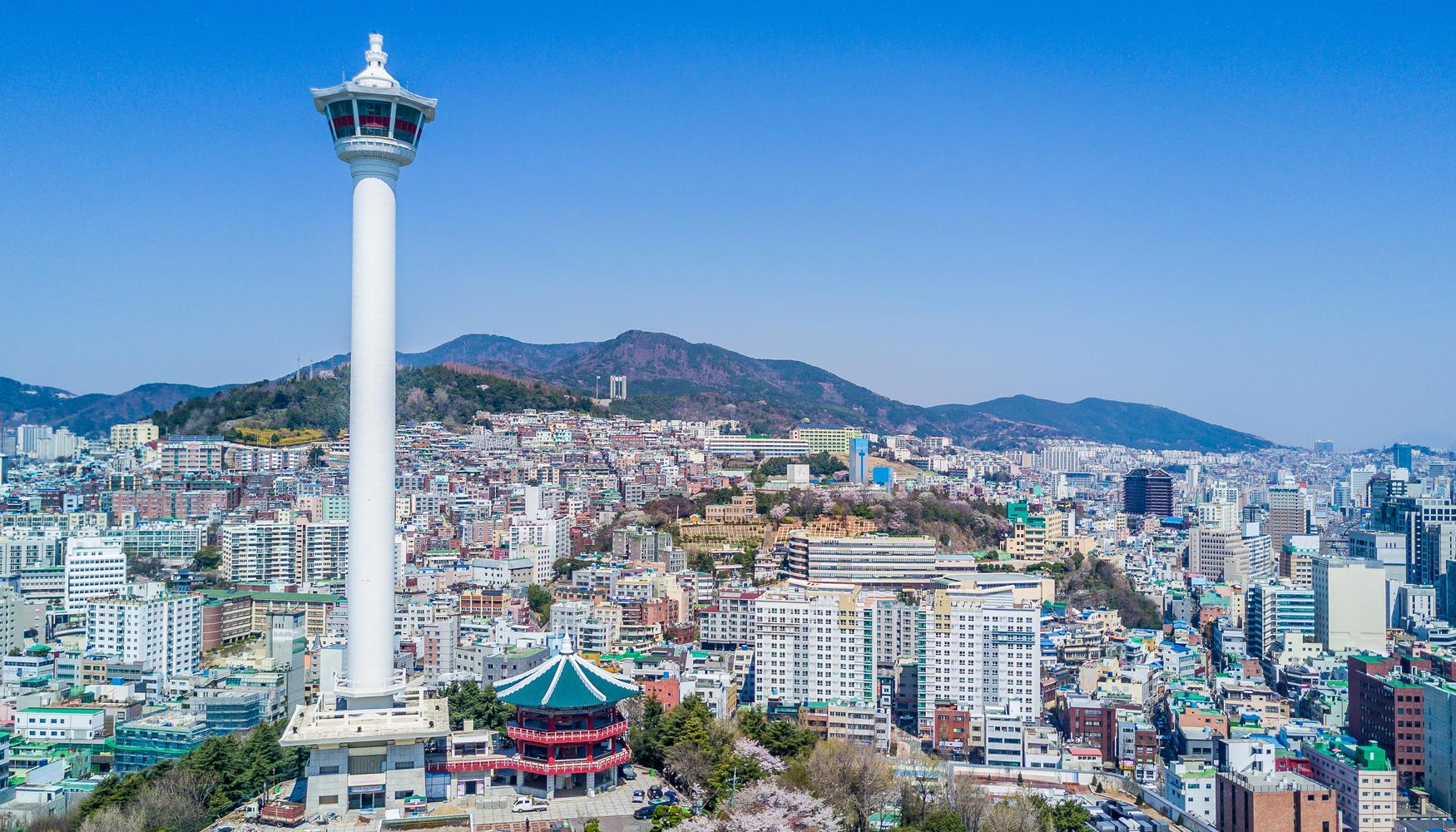 Car hire locations in South Korea
Car hire directory
LOTTE rent-a-car car hire locations in South Korea

98 Locations See all locations

Toegye-dong 343-13 1F Chuncheon city, Chuncheon, KW

+82 (0) 33 243 8000

PRAUM CITY 1st Fl, 528-1, Gojan-dong, Danwon-gu, Ansan-si, Ansan, KG

+82 (0) 31 407 8000

211~212, 543-1 Sang-dong, Wonmi-gu, Bucheon-si, Bucheon, KG

+82 (0) 32 679 8000

1st Fl. Dongil Hivill, 106-6, Bansong-dong, Hwaseong-si, Hwaseong, KG

+82 (0) 31 376 8001

Masanhappo-gu Jungang-dong 100-6 Jeil-mall 112 ho Changwon city, Changwon, KN

+82 (0) 55 263 8108

Masan Hoewon-gu Yangdeok 1-dong 72 -22 Changwon city, Changwon, KN

+82 (0) 55 295 8000

Gongdan-dong 200 Gumi city, Gumi, KB

+82 (0) 54 475 8000

Gangseo-gu Deungchon-dong 678-10Jaeyoung Bldg 1F, Seoul, SO

+82 (0) 23 401 8000

Gangdonggu Cheonhodong 450 Gangdong SungwonSantevill L10 ho, Seoul, SO

+82 (0) 2482 8002

B3F, LOTTE FITIN, 21-31, Euljiro 6-ga, Jung-gu, Seoul, SO

+82 (0) 22 273 8006

747-7 Hannam-dong, Yongsan-gu, Seoul, Korea  , Seoul, SO

+82 (0) 2790 4319

395 Namdaemunno 5-ga, Jung-gu, Seoul, Korea, Seoul, SO

+82 (0) 2754 8588

676 Yeoksam-dong, Gangnam-gu, Seoul, Korea, Seoul, SO

+82 (0) 2501 9908

Gangnamgu Samseongdong 171-1 Seoul Medical Center kt rent-a-car, Seoul, Korea, Seoul, SO

+82 (0) 23 443 8000

Woolim Lionsvalley C Unit106-B, 371-28 Gasan-dong, Geumcheon-gu, Seoul, SO

+82 (0) 23 664 8000

1F, Lotte City Hotel Guro, 300, Digital-ro, Guro-gu, Seoul, SO

+82 (0) 2866 8003

111, Shinwon Metrovil , 870-13, Bongcheon dong, Gwanak-gu, Seoul, SO

+82 (0) 2875 8200

Finance Bldg., 2nd Fl.136 Sejongdaero, Jung-Gu, Seoul, SO

+82 (0) 2777 8213

Yongsan-gu Hannam-dong 181-1, Seoul, SO

+82 (0) 23 431 8000

Songpagu Songpadong 84-5 Daeyeong bldg 1st floor, Seoul, SO

+82 (0) 22 203 8000

1F, 707 Nonhyeon-ro, Gangnam-gu, Seoul, SO

+82 (0) 2511 1001

Unit 207, The O Superium Bldg,3001-2, Bangbae 4-dong, Seocho-gu, Seoul, SO

+82 (0) 23 472 8000

Eunpyeong-gu Jeungsan-dong 223-47 1F, Seoul, SO

+82 (0) 2374 8001

Seochogu Seochodong 1656-4 Lotte Castle Medici 1st floor room nr.108, Seoul, SO

+82 (0) 23 473 8008

Yongsan-gu Seogye-dong 47-3 1F, Seoul, SO

+82 (0) 2715 0010

Guro-gu Shindorim-dong 337 Shindorim Prugio 104, Seoul, SO

+82 (0) 22 631 8033

Yangcheon-gu Mok-dong 924 KT Information Center 1F, Seoul, SO

+82 (0) 22 659 8000

Seochogu Yangjaedong 23 Yangjae transfer parkinglot 206ho, Seoul, SO

+82 (0) 2529 8000

Gangnamgu Yeoksamdong Gangnam Financial Tower B2, Seoul, SO

+82 (0) 2511 1002

Yeongdeungpo-gu Yeongdeungpo-dong 4-ga 75-3 Sehwa Bldg 1F, Seoul, SO

+82 (0) 23 281 8000

Yeongdeungpo-gu Yeouido-dong 47 Yeouido Xi Apt 501Dong 107 ho, Seoul, SO

+82 (0) 2785 8000

Yongsan-gu 308 Hangangno 2-ga 308 Hangangno 2-ga room nr.203 ho, Seoul, SO

+82 (0) 2793 8000

Mokdong Rodeo Bldg., Unit Mokdong-ro, Yangcheon-gu, Seoul, SO

+82 (0) 22 659 8000

2F Chungha BD, 161-7, Donggyo-dong, Mapo-gu, Seoul, SO

+82 (0) 22 634 8000

79-15, Jingwan-dong, Eunpyeong-gu, Seoul, SO

+82 (0) 2374 8001

TE-RA Tower A, 651, Munjeong-dong, Songpa-gu, Seoul, SO

+82 (0) 22 203 8000

Suseo Tower 1F, 725, Suseo-dong, Gangnam-gu, Seoul, SO

+82 (0) 2445 8899

Shincheon Bldg., Unit109, 241-5 Samga-dong ,Cheoin-gu, Yongin-si, Gyeonggi-do, Seoul, SO

+82 (0) 31 322 8000

76 Magokjungang-ro Gangseo-gu Seoul, Seoul, Seoul, SO

4F, 308, Dobong-ro, Gangbuk-gu, Seoul, SO

Sang-dong 902-1 Mokpo city, Mokpo, CN

+82 (0) 61 274 8000

Honam-dong 177 Mokpo city, Mokpo, CN

+82 (0) 61 274 8001

Ilsanseo-gu Daehwa-dong 2199 ShindongaNobleTower room nr.107 Goyang city, Goyang, KG

+82 (0) 31 814 8000

Jungwang-Officetel 1st Fl. 2326-2 Jungwang-dong, Siheung-Si, Siheung, KG

+82 (0) 31 319 8484

Heungdeok-gu Sachang-dong 149-11, Cheongju, GB

+82 (0) 43 213 8000

Gimpo airport, Gimpo, KG

Deokjin-gu Geumam-dong 711-3 Jeonju city, Jeonju, CB

+82 (0) 63 245 8000

675, Dongbu-daero, Jeonju, CB

Gwangmyeong-dong 393-3 Gyongju city, Gyeongju, KB

+82 (0) 54 746 8001

3437, Seohae-ro, Seosan-si, Seosan, GN

+82 (0) 41 855 8000

Buk-gu Dongbin 2-ga 141-1 , Pohang city, Pohang, KB

+82 (0) 54 252 8000

Nam-gu Donghae-myeon Dogu-ri 402-1 Pohang city, Pohang, KB

+82 (0) 54 278 8000

137-1 Iin-ri, Heunghae-eup, Buk-gu, Pohang-si, Pohang, KB

+82 (0) 54 278 8000

1F 101, 985-1, Hotan-dong, Jinju-si, Jinju, KN

+82 (0) 55 753 8000

Sin-dong 328-1 Iksan city, Iksan, CB

+82 (0) 63 851 8000

979 Sinpung Yeosu Airport, Yeosu, CN

+82 (0) 61 685 0008

Orim-dong 390 Cross-country Bus Terminal Yeosu city, Yeosu, CN

+82 (0) 61 642 8000

Osan-dong 881-9 Core Bldg. 108 ho, Osan, KG

+82 (0) 31 373 8006

Dangjin-eup Sucheong-ri 589-3 Dangjin-gun, Dangjin, GN

+82 (0) 41 354 8001

2nd Fl. 966-3 Hapjeong-dong Pyeongtaek Si, Gyeonggi-Do, Pyeongtaek, KG

+82 (0) 31 667 8000

Gaeun-dong 434-4 Jungang Bldg. 2F Wonju city, Wŏnju, KW

+82 (0) 33 764 8000

765-1 Sangin-dong, Dalseo-gu, Daegu, TG

+82 (0) 53 657 8001

KT DaeJeon branch 1st Fl. 1-30 MoonWha-Dong Jung-gu, Daejeon, TJ

+82 (0) 42 252 8000

Dong-gu Jan Jeong-dong 14, Daejeon, TJ

+82 (0) 42 222 8016

479-11 Gung-dong, Yuseong-gu, Daejeon, TJ

+82 (0) 42 584 8000

Furniture Gallery Bldg., Unit 203, 285-6, Jinjang-dong, Buk-gu, Ulsan, UL

+82 (0) 52 223 8000

60 Eoeum-ri, Eonyang-eup, Ulju-gun, Ulsan, UL

+82 (0) 52 254 8050

Ulsan airport, Ulsan, UL

Unit 234-1 Poonglim I-won Plus 2nd Fl. Seohyeonro 170, Bundang-gu, Seongnam-si, Seongnam, KG

+82 (0) 31 731 8000

Sujeong-gu Dandae-dong 180 1F Seongnam city, Seongnam, KG

+82 (0) 31 723 8000

Dongan-gu, 897 Pyeongchon-dong, Anyang, KG

+82 (0) 31 454 8000

1st Floor. 405-15 Gohyeon-dong, Geoji-si, Geoje, KN

+82 (0) 55 637 8009

2F, 455-3 Howon-dong, Uijeongbu-si, Uijeongbu, KG

+82 (0) 31 852 8003

Jung-dong 1362-10 Gwangyang city, Gwangyang, CN

+82 (0) 61 792 8033

Nam-gu Juan 6-dong 46-3, Incheon, IN

+82 (0) 32 881 8000

KT Telephone Office 1st Fl. 632-2 YeonSu2-dong, YeonSu-gu, Incheon, IN

+82 (0) 32 882 8001

Incheon Intl/Seoul airport, Incheon, IN

Gyo-dong 895-2 Sokcho city, Sokcho, KW

+82 (0) 33 632 8000

Jeju airport, Jeju City, CJ

53-6 Susong-dong, Gunsan-si, Gunsan, CB

+82 (0) 63 468 8000

Dong-gu Choryang 3-dong 1189-3, Busan, PU

+82 (0) 51 442 0091

Busan airport, Busan, PU

Jorye-dong 1720-10 Suncheon city, Suncheon, CN

+82 (0) 61 724 8000

139-21, Jogok-dong, Suncheon-si, Suncheon, CN

+82 (0) 61 724 8031

1257-2 jorye-dong, Suncheon-si, Suncheon, CN

+82 (0) 61 724 8000

Buk-gu Jungheung-dong 699-2 Korea Cement Bldg. 1F, Gwangju, KJ

+82 (0) 62 412 8000

Seo-gu Nongseong-dong 260, Gwangju, KJ

+82 (0) 62 514 8000

Sangmu Twin Bldg., 1st Fl. 1216-3, Chipyeong-dong, Seo-gu, Gwangju, KJ

+82 (0) 62 514 8000

3F, 1427, Songjeong-dong, Gwangsan-gu, Gwangju, KJ

+82 (0) 62 943 8001

Gwangju airport, Gwangju, KJ

1743-1 Gyo 1-dong, Gangneung-si, Gangwon-do, Ko, Gangneung, KW

+82 (0) 33 642 8000

95 Gyodong, Gangneung-si, Gangwon-do, Gangneung, KW

+82 (0) 33 642 8000

Changjeon-dong 144-5 Icheon city, Icheon, KG

+82 (0) 31 636 8006

Seokwoodong 16-5 Hwaseong city, Suwon, KG

468, Ingye-dong, Paldal-gu, Suwon-si, Suwon, KG

+82 (0) 31 238 8000

Yeongtong-gu Yeongtong-dong 999-2 1F Suwon city, Suwon, KG

+82 (0) 31 215 8181

210, Gwangjang-ro, Jangjae-ri, Baebang-eup, Asan-si, Asan, GN

+82 (0) 41 549 0030

168-4 BongBang-dong, Chungju-si, Chungju-Si, GB

+82 (0) 43 842 8002

Hertz car hire locations in South Korea

82 Locations See all locations

1f 7-1 Hyoja Ro, Chuncheon, KW

+82 (0) 33 243 8000

108f 57-11 Gojan-ro, Ansan, KG

+82 (0) 31 407 8000

211-212 543-1 Sang-dong Wonmi, Bucheon, KG

+82 (0) 32 679 8000

100-6 Jungang-dong, Changwon, KN

+82 (0) 55 263 8108

609 Singwan-dong, Gongju, GN

+82 (0) 41 852 8002

20 Indonggasan Ro, Gumi, KB

+82 (0) 54 475 8000

137-1 Lin-ri Heunghae-eup, Gumi, KB

+82 (0) 54 278 8000

Finance Bd,2 Fl, Seoul, SO

+82 (0) 2777 8213

U 103, Seongwon Sangtevile, Seoul, SO

+82 (0) 2482 8002

2f Chungha Bd 161-7 Donggyo-do, Seoul, SO

+82 (0) 22 634 8000

1f Lotte City Hotel Guro, Seoul, SO

+82 (0) 2866 8003

75-3 Yeongdeungpo-dong 4-ga, Seoul, SO

+82 (0) 23 281 8000

Yeouido Xi Bld, Seoul, SO

+82 (0) 2785 8000

Bongeunsa Ro 114 Gil 46, Seoul, SO

+82 (0) 23 443 8000

4 Flr 308 Dobong Ro, Seoul, SO

+82 (0) 2922 8000

112 Haneul Gil, Seoul, SO

+82 (0) 22 663 8000

47-3 Seogye-dong, Seoul, SO

+82 (0) 2715 0010

B3f, Lotte Fitin, Seoul, SO

+82 (0) 22 273 8006

Te Ra Tower A 651 Munjeong-don, Seoul, SO

+82 (0) 22 203 8000

23 Yangjae Dong, Seocho-gu, Seoul, SO

+82 (0) 2529 8000

Suseo Tower 1f, Seoul, SO

3001 2 Bangbae 4 Dong, Seoul, SO

+82 (0) 23 444 8000

459 11 Gasan Digital 1 Ro, Seoul, SO

+82 (0) 23 664 8000

111 Shinwon Metrovil, Seoul, SO

+82 (0) 2875 8200

Mokdong Rodeo Bldg, Seoul, SO

+82 (0) 22 659 8000

150 Gonghang-dong, Kangseo-gu, Seoul, SO

+82 (0) 22 663 8000

76 Magokjungagng Ro, Seoul, SO

+82 (0) 22 063 8504

177 Honam-dong, Mokpo-si, Mokpo, CN

+82 (0) 61 274 8001

902-1 Sang-dong, Mokpo, CN

+82 (0) 61 274 8000

107 Shindong-noble Tower, Goyang, KG

+82 (0) 31 814 8000

2326-2 1f Jungwang-officetel, Siheung, KG

+82 (0) 31 319 8484

149-11, Sachang-dong, Heungduc, Cheongju, GB

+82 (0) 43 213 8000

Yeongho Blg, Unit 301 220-1, Gwangmyeong, KG

+82 (0) 22 066 8801

675 Dongbu Daero, Jeonju, CB

+82 (0) 63 245 8000

393-3 Gwangmyeong-dong, Gyeongju, KB

+82 (0) 54 746 8001

3437 Seohae Ro, Seosan, GN

+82 (0) 41 855 8000

141-2 Dongbin 2-ga, Buk-gu, Pohang, KB

+82 (0) 54 252 8000

1f 101, 985-1 Hotan-dong, Jinju, KN

+82 (0) 55 753 8000

142 Iksan Daero, Iksan, CB

+82 (0) 63 851 8000

979 Sinpeung-ri,yeoulchon-dong, Yeosu, CN

+82 (0) 61 685 0008

390 Orim-dong, Yeosu-si, Yeosu, CN

+82 (0) 61 642 8000

881-9 Core-b/d, 108 Osan-dong, Osan, KG

+82 (0) 31 373 8006

578-3 Soocheong-ri, Dangjin-gu, Dangjin, GN

+82 (0) 41 354 8001

2nd Flr 318-9 Seojeong Dong, Pyeongtaek, KG

+82 (0) 31 667 8000

183 Yangdoek Ro, Masan, KN

+82 (0) 55 295 8000

114 50 Mandaegongwon Gil, Wŏnju, KW

+82 (0) 33 764 8000

765-1 Sangin-dong, Daegu, TG

+82 (0) 53 657 8001

1f 127 Sinamnam Ro, Daegu, TG

+82 (0) 53 611 8000

479-11 Gung-dong, Daejeon, TJ

+82 (0) 42 584 8000

1-30 Moonwha Dong Jung-gu, Daejeon, TJ

+82 (0) 42 252 8000

14-1 Jeong-dong, Daejeon, TJ

+82 (0) 42 222 8016

2nd Fl, 455-5 Howon-dong, Gwangju (Gyeonggi-do), KG

+82 (0) 31 852 8003

1st Fl, Ulsan Apt, Buk-gu, Ulsan, UL

+82 (0) 52 293 8000

Jinjang-dong, Buk-gu, Ulsan, UL

+82 (0) 52 223 8000

60 Eoeum-ri, Eonyang-eup, Ulsan, UL

+82 (0) 52 254 8050

124 11 Seongnam Daero 925 Beon, Seongnam, KG

+82 (0) 31 701 8007

897 Pyongchon-dong, Anyang, KG

+82 (0) 31 454 8000

1st Fl, 405-15 Gohyeon-dong, Geoje, KN

+82 (0) 55 637 8009

1362-10 Jung-dong Gwangyang-si, Gwangyang, CN

+82 (0) 61 792 8033

632-2 Yeonsu 20dong, Incheon, IN

+82 (0) 32 821 8008

Lvl 1 East Side,2851 Useo-dong, Incheon, IN

+82 (0) 32 743 8000

2f 113 Juan Ro, Incheon, IN

+82 (0) 32 881 8000

301 Cheongdae Ro, Sokcho Si, Sokcho, KW

+82 (0) 33 632 8000

855 Yongdam 2 Dong, Jeju City, CJ

+82 (0) 64 751 8000

53-6 Susong-dong, Gunsan, CB

+82 (0) 63 452 8000

1850-4 Daejeo2-dong, Busan, PU

+82 (0) 51 941 8000

Centrum Q Bldg, Busan, PU

+82 (0) 51 720 8282

3 6 Jungang Daero 248 Beon Gil, Busan, PU

+82 (0) 51 442 0091

1257 2 Jorye Dong, Suncheon, CN

+82 (0) 61 724 8000

139 21 Jogok Doong, Suncheon, CN

+82 (0) 61 724 8031

Lvl1 Korea Cement Bldg,699-2, Gwangju, KJ

+82 (0) 62 412 8000

704-13 Sinchon-dong, Gwangju, KJ

+82 (0) 62 955 8000

3f 1427 Songjeong Dong, Gwangju, KJ

+82 (0) 62 943 8001

1743-1 Gyo 1-dong, Gangneung, KW

+82 (0) 33 642 8000

176 Yongji Ro, Gangneung, KW

+82 (0) 33 645 8002

1f 797 Nonhyeon-ro, Suwon, KG

+82 (0) 2511 1001

1st Fl Dongil Hivill, Suwon, KG

+82 (0) 31 376 8001

91 Dujeong Seobuk-gu, Cheonan, GN

+82 (0) 41 563 8000

210 Gwangjang Ro Jangjae Ri, Cheonan, GN

+82 (0) 41 549 0030

168-4 Bongbang-dong, Chungju-Si, GB

+82 (0) 43 842 8002

Sinchun Bldg. 109, 241-5, Yongin, KG

+82 (0) 31 322 8000

468 Ingye Dong Paldal Gu, Yongin, KG

+82 (0) 31 215 8181

Avis car hire locations in South Korea

48 Locations See all locations

Chuncheon-Ro, Chuncheon-Si, Chuncheon, KW

+82 (0) 33 253 4445

Daehan Legal Ass Bldg 1F 707 3, Ansan, KG

+82 (0) 31 409 0089

4F 1143 4 Jung Dong Wonmi Gu, Bucheon, KG

+82 (0) 32 325 0040

58 Gaenari Bldg 94 4, Changwon, KN

+82 (0) 55 264 2060

4F 205 Sapyeong-Daero, Seoul, SO

+82 (0) 23 477 0475

306 Banghak Main Plaza 3F, Seoul, SO

+82 (0) 2937 5540

B2F, Pasco P&S Tower 134, Seoul, SO

+82 (0) 22 266 4258

150, Gimpo Airport 1st Floor, Seoul, SO

+82 (0) 22 666 1121

Docenter 1F, Seoul, SO

+82 (0) 2737 7878

351-22 Seokyo-Dong Mapo-Gu, Seoul, SO

+82 (0) 2336 8080

101, Hyosung Herrington Tower, Seoul, SO

+82 (0) 22 068 6122

272, Gonghang-Ro, Jung-Gu, Seoul, SO

+82 (0) 32 743 3300

459-11 Jei Platz no 416, Seoul, SO

+82 (0) 2854 0018

Good Morning City B3F, 18-21, Seoul, SO

+82 (0) 23 398 0228

B1F 23 2 Yangjae Dong, Seoul, SO

+82 (0) 2575 2580

114 1 Sk Hubjin, Seoul, SO

+82 (0) 2476 0014

3F, 859-17, Bongcheon-Dong, Seoul, SO

+82 (0) 28 518 0478

504 Ajuzone Parking Tower 5F, Goyang, KG

+82 (0) 31 915 5656

771 1 Seosin Dong, Jeonju, CB

+82 (0) 63 273 6515

683 3 1F Hyohyeon Dong, Gyeongju, KB

+82 (0) 54 748 6664

334 Sinpyeong Dong, Gyeongju, KB

+82 (0) 54 464 8484

164-6 Daedo Dong, Pohang, KB

+82 (0) 54 282 1238

1720 1 Sacheon Airport, Jinju, KN

+82 (0) 55 852 1044

652 17 Gajoa Dong, Jinju, KN

+82 (0) 55 759 1044

979 Sinpung Yeosu Airport, Yeosu, CN

+82 (0) 61 686 6040

208-2 Miracle Bldg 194 3, Pyeongtaek, KG

WonJu Parking Tower 1F, Wŏnju, KW

+82 (0) 33 748 0015

Add. Nude Castlebilding 4F, Daejeon, TJ

+82 (0) 42 622 6100

302-2, Bae Khyeon-Dong, Gwangju (Gyeonggi-do), KG

+82 (0) 31 622 1541

Ulsan Airport 522, Ulsan, UL

+82 (0) 52 288 3223

1645 2 Samsan Dong, Ulsan, UL

+82 (0) 52 267 6100

1607 Pyeongchon FamilyTown 4F, Anyang, KG

+82 (0) 31 382 0081

546 5 Okpo1 Dong, Geoje, KN

+82 (0) 55 688 4615

2-3 Songdo-Dong, Incheon, IN

+82 (0) 32 548 0671

126 7 Juan Dong, Incheon, IN

+82 (0) 32 432 1010

446, Je2teminal-Daero, Jung-Gu, Incheon, IN

+82 (0) 32 743 8055

1426 6 Joyang Dong, Sokcho, KW

+82 (0) 33 635 0014

2002 Yongdam2 Dong Jeju, Jeju City, CJ

+82 (0) 64 726 6460

1F 453 1 Miryong Dong, Gunsan, CB

+82 (0) 63 468 6515

Korea 310 3F Lanuette 539-10, Busan, PU

+82 (0) 51 747 7640

Korean Teachers Mutual Fund Bd, Busan, PU

+82 (0) 51 464 0125

1F Gimhae Airport, Busan, PU

+82 (0) 51 941 7400

1344 5 Jorye Dong, Suncheon, CN

+82 (0) 61 724 6789

1358 Songjeong 2-Dong, Gwangju, KJ

+82 (0) 62 941 5900

695 8 Gwang Ju Airport, Gwangju, KJ

+82 (0) 62 941 5900

267, Gangneung-daero, Gangneung, KW

920, Jungbu-Daero,Hobeop-Myeon, Icheon, KG

+82 (0) 31 637 7396

25 6 Maesanno 2 Ga, Suwon, KG

+82 (0) 31 273 3045

AJ Car Rental car hire locations in South Korea

8 Locations See all locations

Gimpo airport, Seoul, SO

Ua-dong 3-ga, Deokjin-gu, Jeonju, CB

Yeosu airport, Yeosu, CN

Ulsan airport, Ulsan, UL

Incheon Intl/Seoul airport, Incheon, IN

Jeju airport, Jeju City, CJ

+82 (0) 64 726 3322

Busan airport, Busan, PU

Gwangju airport, Gwangju, KJ

Kt Kumho Rent A Car car hire locations in South Korea

7 Locations See all locations

Gimpo airport, Gimpo, KG

Yeosu airport, Yeosu, CN

+82 (0) 61 685 0008

Ulsan airport, Ulsan, UL

Incheon Intl/Seoul airport, Incheon, IN

Jeju airport, Jeju City, CJ

Busan airport, Busan, PU

Gwangju airport, Gwangju, KJ

+82 (0) 62 955 8000

keddy by Europcar car hire locations in South Korea

5 Locations See all locations

Plus Rent A Car At 1St Floor Arvl- 112, Haneul-Gil, Ganseo-Gu, Seoul, SO

Plus Rent A Car- 665,Gonghang-Daero,Gangseo-Gu, Seoul, SO

Near Dapsimni Metro Exit 1,6f,263, Cheonho-Daero, Dongdaemun-Gu, Seoul, SO

Plus Rent A Car.8th Flr,Woori Plaza, Juhwa-Ro 210,Ilsan Seo-Gu,Goyang-Si, Goyang, KG

Meeting Point West 1St Floor- 272,Gonghang-Ro, Jung-Gu (Gate E-F), Incheon, IN

Sk Rent car hire locations in South Korea

4 Locations See all locations

Gimpo airport, Gimpo, KG

+82 (0) 22 666 1121

Yeosu airport, Yeosu, CN

+82 (0) 61 686 6040

Busan airport, Busan, PU

+82 (0) 51 973 4646

Gwangju airport, Gwangju, KJ

+82 (0) 62 941 5900

Sixt car hire locations in South Korea

3 Locations See all locations

15, Geonwon-daero 34beon-gil, Guri, KG

+82 (0) 31 558 5521

58-7, Yonghae-ro, Jeju-si, Jeju City, CJ

+82 (0) 64 805 1500

966, Sinbu-dong, Dongnam-gu, Cheonan, GN

+82 (0) 41 569 7043

National car hire locations in South Korea

2 Locations See all locations

127 Seochodaero, Seocho Ku, Seoul, SO

+82 (0) 2591 5711

119 Sogong-ro, Jung-gu, Seoul, SO

+82 (0) 2774 5711

OK RENT A CAR car hire locations in South Korea

1 Location See all locations

Jeju airport, Jeju City, CJ

+82 (0) 64 742 3307

Jeju Rent A Car car hire locations in South Korea

1 Location See all locations

Jeju airport, Jeju City, CJ

+82 (0) 64 742 3307
Top tips for hiring a car in South Korea
All major highways in South Korea have toll booths, and fees can be paid by cash, credit card, or using the Hi-Pass electronic system. Some rental cars may already be outfitted with one, but you should make sure that there is a card inserted; otherwise, the device won't work. It's also a good idea to rent a GPS device if you can, because it will save you from the hassle of reading local maps while you're on the road.
Much like in the US, there are closed circuit television cameras (CCTV) in use throughout South Korea, so pay very close attention to speed limits and the rules of the road when driving there. Also, the legal blood-alcohol limit is very low; therefore, you should make sure there is a designated driver if you ever have more than two alcoholic beverages.
Always use designated parking spots if you ever rent a car in South Korea. Most of them are located near tourist attractions and shopping malls or big supermarkets, which may not always be suitable. For this reason, it's a good idea to plan your journeys carefully, using the car for extended trips and employing public transportation to take care of chores and light travel within the city limits.
All points North, South East and West in South Korea are connected by an excellent network of major highways that eventually find their way to the capital Seoul so if you enjoy a nice scenic drive then you should enjoy exploring this country. Route 50 connects the western reaches with the eastern region of the country, while Routes 1 and 25 are major arteries that connect Seoul with the southern provinces.
FAQs about hiring a car in South Korea
What is the most popular car hire in South Korea?
Compact (Nissan Juke or similar) is the most frequently booked car hire type in South Korea.
What is the best car hire agency in South Korea?
Based on ratings and reviews from real users on KAYAK, the best car hire companies in South Korea are Jeju Rent A Car (10.0, 1 reviews), Enterprise (8.5, 12804 reviews), and Avis (7.6, 2341 reviews).
How can I find a car hire near me in South Korea?
Take a look at our extensive car hire location map to find the best car hire deals near you.
What is driving like in South-Korea?
The driving in South Korea is always on the right side of the road, and all passengers should use seatbelts while the vehicle is in motion. Any child under the age of 6 traveling with you is required to use a child seat, and it is forbidden for vehicles to use bus lanes (blue lanes), so try to avoid them wherever and whenever possible.
How old do you have to be to hire a car in South-Korea?
In order to rent a car in South Korea, you must be between 21 and 65 years of age and have had a valid driver's license for at least one year. The age requirement is increased to 25 for certain vehicles (minivans or luxury cars) from selected agencies (Hertz) and you must have an International Driver's Permit with you at the time you intend to rent the car.
How much does petrol cost in South-Korea?
If you are going to rent a car in South Korea, you should know that the average price of a liter of petrol is about 1,530 KRW (about 1.36 USD), and by the gallon you'll have to pay about 5.15 USD. For diesel rentals, the price per liter is about 1,395 KRW or about 1.24 USD, while a gallon of diesel is about 4.68 USD.
What are the speed limits in South-Korea?
When vacationing and driving in South Korea, please be aware that there are various speed limits in the country. Within the limits of the city, you are limited to no more than 60 km/h (about 38 mph), while outside of the city limits, the speed limit increases to 80 km/h (about 50 mph). On highways a maximum speed of 120 km/h (about 75 mph) is allowed.
Popular car hire locations
The rates displayed include all taxes and fees for car hires for the class listed and were found by KAYAK users in the last 24 hours. Car hires are subject to change and may not be available on all car hires listed or dates of travel. Some car hire providers charge additional fees for other services (gps, infant car seats, etc.). Please check the car hire providers' sites.