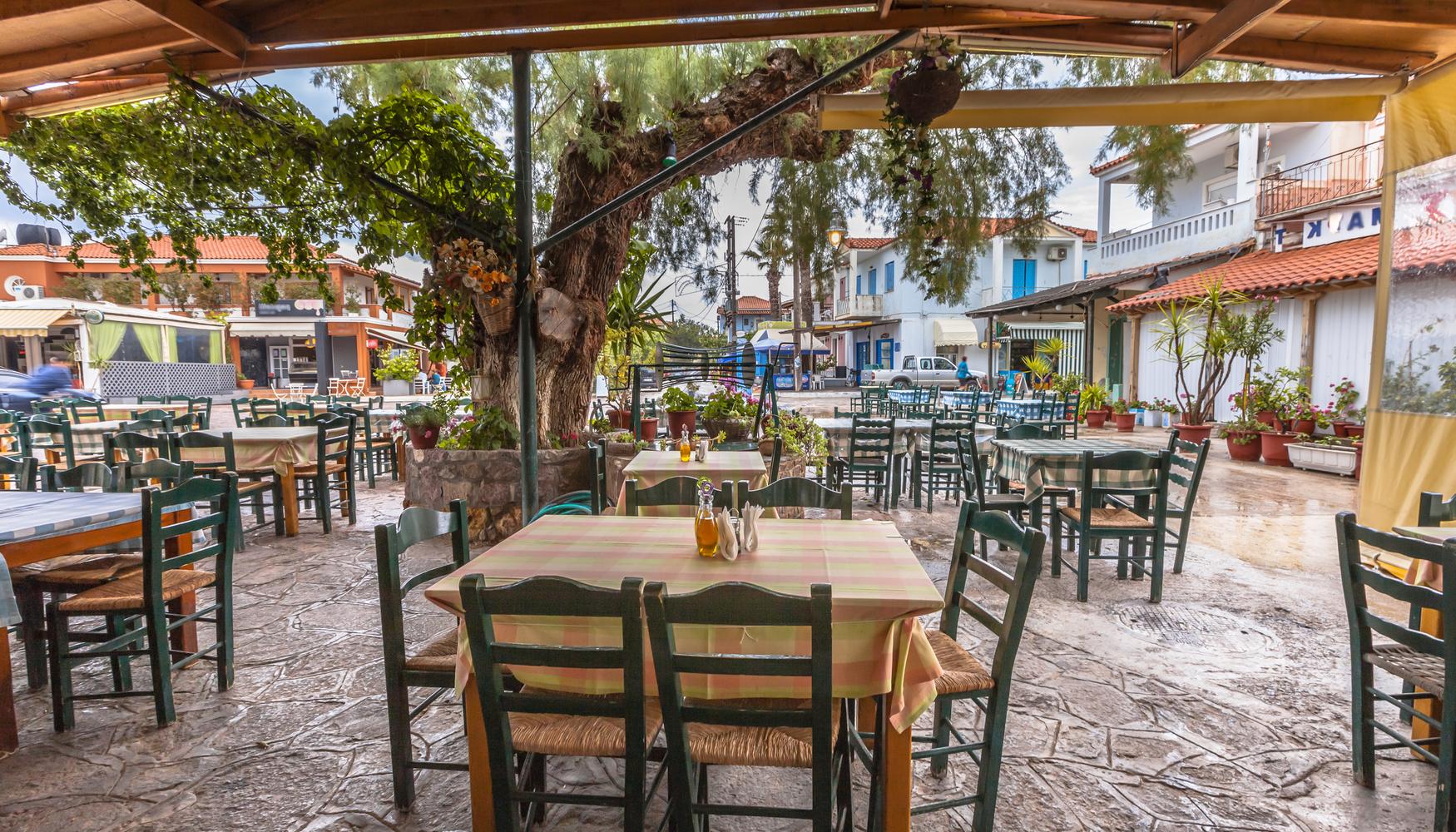 Car hire locations in Cyprus
Car hire directory
Sunnycars car hire locations in Cyprus

15 Locations See all locations

Larnaca, LA

39 Ippokratous, Larnaca, LA

61 Georgiou A´Street, Limassol, LI

Franklin Roosevelt 86, Limassol, LI

98 Amathountos Ave. Rita Court 2, Limassol, LI

43 Morphou Street, Paphos, PA

Paphos, PA

9 Tombs of the Kings Avenue, Paphos, PA

8 Tombs of the Kings Road Dora Complex, Shop 16, Paphos, PA

Demetraki Papameltiadous Street, Polis Chrysochous, PA

46 Nissi Avenue, Ayia Napa, FA

4B Kryou Nerou Street, Ayia Napa, FA

44 Nissi Avenue, Ayia Napa, FA

5b Acheon Street, Nicosia, NI

Ekaterinis Kornaro, Nicosia, NI

Europcar car hire locations in Cyprus

11 Locations See all locations

Larnaca International Airport, Larnaca, LA

+357 2400 8686

Served By Larnaca Airport, Larnaca, LA

+357 2400 8686

Georgiou A StreetBelmar Complex, Limassol, LI

+357 2532 2250

Franklin Roosevelt 86, 2nd FloorPetra Business Centre, Limassol, LI

+357 2588 0222

Green ParkingPaphos Airport Road, Timi, Paphos, PA

+357 2682 2633

43 Morphou Street, Paphos, PA

+357 2682 2633

Airport Terminal, Paphos, PA

+357 2682 2633

Del And Col From Paphos OfficeDemetraki Papameltiadous Street, Polis Chrysochous, PA

+357 2632 1555

Cars Are Del/coll From Ayia Napa, Protaras, FA

+357 2372 4388

44 Nissi AvenueTequila Court, Ayia Napa, FA

+357 2372 4388

5b Acheon Street, Lavinia CtAyios Andreas, Nicosia, NI

+357 2287 8380

Right Cars car hire locations in Cyprus

10 Locations See all locations

Timiou Prodromou 19 Dromolaxia, Larnaca, LA

Daphnis 7 Dromolaxia Larnaca, Larnaca, LA

Georgiou -a- 74 Kyma Court 1 Shop 2 Germasogia, Limassol, LI

+357 2532 1115

Georgiou A No 81, Potamos Yermasoyias, Limassol, LI

Paphos Airport, Paphos, PA

Free delivery to your location, Paphos, PA

+357 9968 1270

Pissouri Hotel Delivery, Pissouri, LI

+357 2203 0898

23 Kolokotroni Steet, Nicosia, NI

+357 9775 3239

Kolokotroni 58 Steet Nicosia-Nicou Georgiou 3, Pallouriotissa, Nicosia, NI

Nicosia International Airport(NIC), Nicosia, NI

keddy by Europcar car hire locations in Cyprus

10 Locations See all locations

Larnaca Airport, Larnaca, LA

+357 2400 8686

Franklin Roosevelt 86, 2Nd Floor, Petra Business Centre, Limassol, Limassol, LI

+357 2588 0222

38 40 Omonia Avenue, Limassol, LI

+357 2588 0222

Georgiou A StreetBelmar Complex, Limassol, LI

+357 2532 2250

Paphos Airport, Paphos, PA

+357 2682 2633

43 Morphou Street, Paphos, PA

Green Parking, Paphos, PA

+357 2682 2633

Demetraki Papameltiadous Street, Polis Chrysochous, PA

+357 2632 2001

44 Nissi Avenue, Tequila Court, Ayia Napa, FA

+357 2372 4388

5b Acheon Street Lavinia Ct, Nicosia, NI

+357 2287 8380

Autounion Car Rental car hire locations in Cyprus

10 Locations See all locations

Larnaca airport, Larnaca, LA

+357 2563 6330

Larnaca Hotel Delivery, Larnaca, LA

+357 9944 3402

Amathous Ave., Limassol, LI

+357 9962 1588

Limassol Hotel Delivery, Limassol, LI

+357 9953 4379

Paphos airport, Paphos, PA

+357 2563 6330

Paphos Hotel Delivery, Paphos, PA

+357 9962 1588

Protaras Hotel Delivery, Protaras, FA

+357 2563 6330

Pissouri Hotel Delivery, Pissouri, LI

+357 2563 6330

Hotel Delivery, Ayia Napa, FA

+357 2563 6330

Peyia Hotel Delivery, Peyia, PA

+357 2563 6330

Oscar Rent a Car car hire locations in Cyprus

9 Locations See all locations

Hotel Delivery, Alsancak, Lápithos, KY

Hotel Delivery, Karaoglanoglu, Ágios Geórgios, KY

Hotel Delivery, Dogankoy, Kyrenia, KY

49 A, Kordon Boyu Cadessi, Kyrenia, KY

5, SHT. Adan Mavidemir Sokak, Kyrenia, KY

8, Oscar Petrol Stat?on, Kyrenia, KY

Hotel Delivery, Kyrenia, Kyrenia, KY

Hotel Delivery, Esentepe, Kyrenia, KY

Ercan Airport, Nicosia, NI

Whiz Car car hire locations in Cyprus

8 Locations See all locations

Larnaca International Airport, Larnaca, LA

+357 9777 5561

Ezekia Papaioannou Str.Dromolaxia, Larnaca, Larnaca, LA

+357 9777 5561

35x, King George A, GermasogeiaP.O. Box 52064, Limassol, LI

+357 9965 6215

Airport Terminal, Paphos, PA

+357 9937 3848

35, Apostolou Paulou Street , Paphos PaphosPaphos Downtown, Paphos, PA

+357 9937 3848

12, 25th Martiou Str, , Timi, Paphos, Paphos, PA

+357 9937 3848

402 Protaras aveCavo Greco, Famagusta, FA

+357 9777 5561

1, Markou Drakou StrEngomi, Nicosia, NI

+357 2286 0000

KEM RENTAL CARS car hire locations in Cyprus

8 Locations See all locations

Larnaca Airport, Larnaca, LA

2, Andrea Siggrou, Stala Court, Limassol, Cyprus, Limassol, LI

+357 2532 4192

87, Apostolou Pavlou, Paphos, PA

+357 2604 0371

Paphos Airport, Paphos, PA

Chara Poli, Pol. Lofos Kap 12 Block Kdb D M 5, Polis, Cyprus, Polis Chrysochous, PA

+357 2604 0372

Agios Elias, 10 Marilena ,shopping Center, Protaras, FA

+357 2304 0371

Ayia Napa PortLimanaki, Ayia Napa, FA

+357 2304 0370

2 Byron AvenuePo Box 22276, Nicosia, NI

+357 2271 3333

GREEN MOTION car hire locations in Cyprus

7 Locations See all locations

Larnaca International Airport, Larnaca Airport TerminalLarnaca Airport Terminal, Larnaca, LA

Delivery service within city limits. Please provide full delivery and collection address., Limassol, LI

+357 7000 9095

Limassol Hotel Deliveries, Limassol, LI

+357 7000 9095

Paphos International Airport, Paphos Airport TerminalPaphos Airport Terminal, Paphos, PA

Paphos Hotel Deliveries, Paphos, PA

Limassol Hotel Deliveries, Agios Tychon, LI

Ayia Napa & Protaras Hotel Deliveries, Please call and request delivery, to the hotel of your choice, Ayia Napa, FA

Firefly car hire locations in Cyprus

7 Locations See all locations

Larnaca Airport, Larnaca, LA

+357 2464 3434

61h Georgiou A Street, Limassol, LI

+357 2532 3758

Paphos International Airport, Paphos, PA

+357 9933 0999

9, Tombs Of The Kings Avenue, Shop 5, Paphos, PA

+357 2693 3985

54a Apostolos Pavlos Ave, Paphos, PA

+357 2693 3985

4b Kriou Nerou Street, Ayia Napa, FA

+357 2372 1836

16 Ekaterinis Kornarou St, Nicosia, NI

+357 2220 8888

Ace car hire locations in Cyprus

7 Locations See all locations

Timiou Prodromou Dromolaxia, Larnaca, LA

+357 2420 9888

113, Arch. Makariou III, Larnaca, LA

+357 9972 0743

Spyrou kyprianou 60 B, Limassol, LI

+357 2531 6645

Apostolou Pavlou, Paphos, PA

+357 2604 0371

2 Michalis Adamidis, Paphos, PA

+357 9929 0153

Ayia Napa Port, Ayia Napa, FA

+357 2604 0370

2 Byron Ave, Nicosia, NI

+357 2271 3333

AbbyCar Car Rentals car hire locations in Cyprus

7 Locations See all locations

Larnaca International Airport, Larnaca, LA

136 Georgiou Griva Digeni Str., Limassol, LI

Airport Terminal, Paphos, PA

9, Apostolou Pavlou Ave 87, Paphos, PA

+357 2604 0370

268 Protaras Avenue, Kavo Greko EKO, Protaras, FA

45 Ayias Mavris Str., Ayia Napa, FA

7 Andrea Papacosta Str., Nicosia, NI
Top tips for hiring a car in Cyprus
Renting a car in Cyprus is the best way of seeing the island's stunning views, including the mountains and coast. As public transport is scarce in Cyprus, the quickest and easiest way to travel is by car. With your own car, you will have the freedom to discover Limassol and the nearby mountain village of Omodos, which is 24 mi away, as well as the surrounding wine villages, or Krasohoria.
When you leave the airport, it is important to recognize that in Cyprus, children under the age of five are not allowed to travel in the front of vehicles. It is advised that, upon arrival in Cyprus, parents travel with a car seat for their children or rent one at the car rental desk for an additional cost of around 5 € ($6). All children must be placed in a suitable child seat in the rear of the car.
As parking is limited in major cities and at tourist attractions, particularly during the peak months of July and August, you should look for parking meters, which charge around 2 € ($2.25) per hour, or park in private parking lots, which charge 2-3 € ($2-3) for half a day.
Because Cyprus has a hot climate, convertibles and open-top jeeps are a popular rental choice, especially if you are exploring the mountainous regions. Four-wheel drives are also great for up to five passengers and lots of luggage. For city trips or historical exploration, smaller cars or compact models are better suited for your needs, whereas if you want to drive across the whole island, a saloon offers the most comfort for longer journeys.
FAQs about hiring a car in Cyprus
What is the most popular car hire in Cyprus?
Mini (Hyundai i10 or similar) is the most frequently booked car hire type in Cyprus.
What is the best car hire agency in Cyprus?
Based on ratings and reviews from real users on KAYAK, the best car hire companies in Cyprus are FLIZZR (10.0, 1 reviews), Enterprise (10.0, 1 reviews), and Alamo (9.9, 3 reviews).
How can I find a car hire near me in Cyprus?
Take a look at our extensive car hire location map to find the best car hire deals near you.
Where should I hire a car in Cyprus?
Based on car searches on KAYAK, the most popular cities to rent a car in Cyprus are Larnaca (48% of total searches of users looking to rent a car in Cyprus), Paphos (48%) and Limassol (3%).
How much does it cost to hire a car for a week in Cyprus?
On average hiring a car in Cyprus costs €108 per week (€15 per day).
How much does it cost to hire a car long term for a month in Cyprus?
On average a car hire in Cyprus costs €461 per month (€15 per day).
What is driving like in Cyprus?
In Cyprus, you must drive on the left-hand side of the road and give way to the right. During the winter months, you may need to use snow chains or spiked tires on mountain roads. Driving around the island is very simple, since there are no toll roads.
How old do you have to be to hire a car in Cyprus?
To rent a car in Cyprus, you need to be 21 and up and have a valid license that you have held for three years. Drivers under the age of 25 will incur a surcharge that varies depending on the vehicle category. The maximum age for renting a car in Cyprus is 75. Both EU and international driving licenses are accepted when driving in the country.
How much does petrol cost in Cyprus?
When you need to fill up your rental car in Cyprus, you will find that petrol prices are on average 1.27 € ($1.41) per liter. Because petrol is regulated by the Cypriot government, you will find that the price of petrol is the same at all petrol stations. Many of the petrol stations on the island offer full service and are well-signposted. If you are planning to drive up to the mountains, it is advised that you fill your car's tank, so that you have plenty of petrol for the journey there and back.
What are the speed limits in Cyprus?
When you rent a car in Cyprus, you will need to adhere to their speed limits. In residential areas, the maximum speed limit is 50 km/h (31 mph), and on country roads it is 65 km/h (40 mph). On national roads, you can travel at a maximum speed of 80 km/h (50 mph), while on highways, the minimum speed is 65 km/h (40 mph) and the max limit is 100 km/h (62 mph).
Popular car hire locations
The rates displayed include all taxes and fees for car hires for the class listed and were found by KAYAK users in the last 24 hours. Car hires are subject to change and may not be available on all car hires listed or dates of travel. Some car hire providers charge additional fees for other services (gps, infant car seats, etc.). Please check the car hire providers' sites.