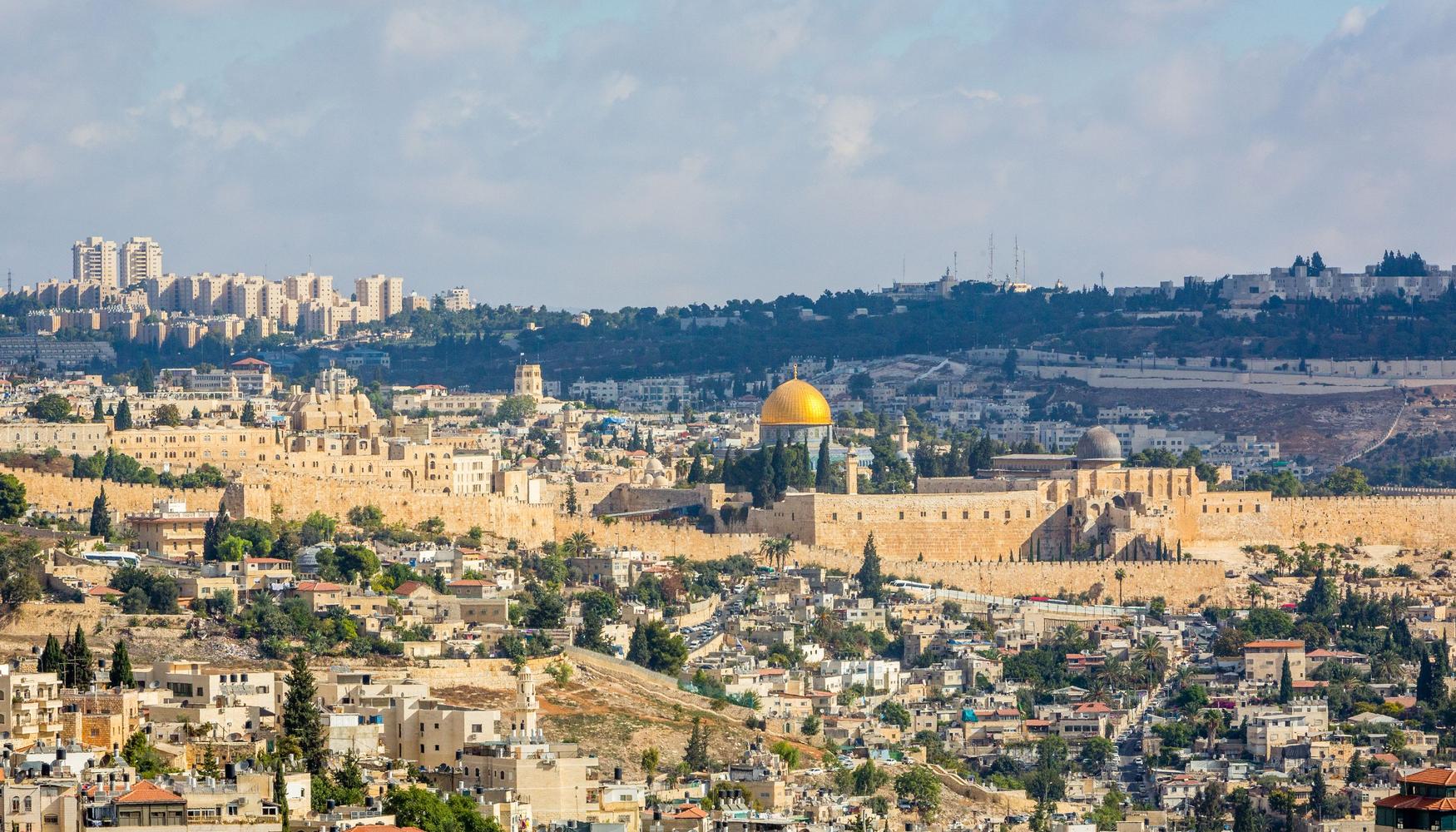 Car hire locations in Israel
Car hire directory
Sunnycars car hire locations in Israel

50 Locations See all locations

10/12 Aharonovich Street, Bnei Brak, TA

Aharonovitch Street 12, Bnei Brak, TA

Bnei Brit Street 1, Ashdod, HD

Rogozin Street 4, Ashdod, HD

Mor Centre, En Gedi, HD

Yagia Kapaim Street 22, Petah Tikva, HM

21 Hayetsira Street, Petah Tikva, HM

Sderot Hatmarim 2, Eilat, HD

Eilat, HD

Ha´t Marim Boulevard 8, Eilat, HD

Shalom Center Store 146, Eilat, HD

Eilat, HD

140 Shalom Center, Eilat, HD

Mor Centre, Ein Bokek, HD

Lohamai Hagetaot street 53, Nahariyya, HZ

88 Hahasmonaim Street, Tel Aviv, TA

Daya Street, Tel Aviv, TA

122 Hayarkon Street, Tel Aviv, TA

Hamasger Street 9, Tel Aviv, TA

Desk in Terminal 3 - Return at Short/Long parking, Tel Aviv, TA

144 Hayarkon Street, Tel Aviv, TA

Tel Aviv, TA

241 Hayarkon Street, Tel Aviv, TA

12 Kaufman Street, Tel Aviv, TA

10 Prof. Yehezkel Kaufman street, Tel Aviv, TA

33 Nahal Zohar Street, Beit Shemesh, JM

8 King David Street, Jerusalem, JM

18 Hamelech David, Jerusalem, JM

Yirmiyahu 40, Jerusalem, JM

Yirmiyahu Street 21, Jerusalem, JM

24 King David street, Jerusalem, JM

8 Haatzmauth Square, Netanya, HM

Ussishkin Street no 2, Netanya, HM

Giborei Israel Street 5, Netanya, HM

26 Hamelacha street, Netanya, HM

5 Shizaf Street, Raanana, HM

16 Hatedhar street, Raanana, HM

Ha Rav Khayim Samaga 2, Tiberias, HZ

2 Hamanor Street, H̱olon, TA

Hasadna 5, Beer Sheva, HD

6 Hapatish, Ness Ziona, HM

Hamelech Hassan Street 5, Rehovot, HM

Hakornas Street 1, Haifa, HA

150 Ha'histadrut Blvd, Haifa, HA

Saharov Street 18, Rishon LeZion, HM

11 Hamanofim Street, Herzliya, TA

Hasadnaot 9, Herzliya, TA

South Industrial Area, Kiryat Shmona, HZ

77 Menachem Begin Ave, Afula, HZ

44/8 Hashoshanim, Nazareth, HZ

Sixt car hire locations in Israel

26 Locations See all locations

Aharonowitz 12, Bnei Brak, TA

Bnei Brit Blvd, Ashdod, HD

Nahshon 14, Petah Tikva, HM

2 Hatmarim St, Eilat, HD

Ramon International Airport, Eilat, HD

+972 8919 1855

Lochmei Hagetaot 53, Nahariyya, HZ

12 Kaufman Street, Tel Aviv, TA

HaYarkon St 205, Tel Aviv, TA

122 Hayarkon St, Tel Aviv, TA

Hamasger 9, Tel Aviv, TA

Sde Dov Airport, Tel Aviv, TA

+972 8919 1156

Ben Gurion Arrival Hall, Tel Aviv, TA

Nahal Sorek Street no 33, Beit Shemesh, JM

8 King David Street, Jerusalem, JM

Sarei Israel 15, Jerusalem, JM

Ussishkin street no 2, Netanya, HM

Giborey Israel 5, Netanya, HM

+972 8919 1156

16 Hatidhar St., Raanana, HM

Haorgim 15, H̱olon, TA

1 Pincas Ha'Hozev Street, Beer Sheva, HD

King Hassan Str. 5 Bilu Center, Rehovot, HM

48 Hahistadrut St, Haifa, HA

David Sakharov Street 18, Rishon LeZion, HM

Hasadnot 9, Herzliya, TA

South Industrial Area, Kiryat Shmona, HZ

Menachem Begin Ave. 77, Afula, HZ

Eldan car hire locations in Israel

25 Locations See all locations

Kahanman 80 St., Bnei Brak, TA

+972 3674 4994

23, HaHarash Street Neve Ne, Hod HaSharon, HM

45 Ha'amal St., Ashdod, HD

+972 8852 0302

Ha'Taasia 5 blvd.Northern Industrial Area – Teldor Compound, Ashkelon, HD

+972 8672 2724

140 Shalom Center, Eilat, HD

+972 8637 4027

3 Hadarom Rd., Kiryat Gat, HD

+972 8688 1293

Arrival Hall After Customs, Tel Aviv, TA

+972 3977 3400

114 Hyarkon St., Tel Aviv, TA

+972 352 711 667

54, Levanda Street, Tel Aviv, TA

Pi Glilot Compound, Glilot, Tel Aviv, TA

59, Ha' Harosahet, Karmi'el, HZ

24 King David St., Jerusalem, JM

+972 2625 2151

22 Beit Ha'dfus St., Jerusalem, JM

26 hamelacha Industrial Area, Netanya, HM

+972 9861 6982

2, Ha-Rav Khayim Samaga, Tiberias, HZ

26 Hashiva Rd., H̱olon, TA

+972 3558 2787

4 Leonard Cohen st., Beer Sheva, HD

+972 8643 0344

46 Moshe yatom, Rehovot, HM

+972 894 683 769

King Hasan 8 Street, Rehovot, Rehovot, HM

84 Hahistadrut Blvd., Haifa, HA

+972 4841 0910

Haifa airport, Haifa, HA

3 Tsvi Lebowits St., Rishon LeZion, HM

+972 3943 7222

Industrial Area, Rishon LeZion, HM

+972 8978 7777

4, Tzahal Street, Kiryat Shmona, HZ

+972 4690 3186

168, Hahistadrut Blvd, Afula, HZ

Europcar car hire locations in Israel

23 Locations See all locations

64 Mivtza Kadesh Street, Bnei Brak, TA

+972 3616 0700

106 Kahanman Street, Bnei Brak, TA

+972 3620 7300

9 Haogrim Street, Ashdod, HD

+972 8628 8200

82 Jabotinski Street, Petah Tikva, HM

+972 3633 1440

3 Sheshet Hayamim Street, Eilat, HD

+972 8678 1700

In Terminal Arrivals HallMain Airport Terminal, Eilat, HD

+972 8623 9300

3 Hamelacha Street, Tel Aviv, TA

+972 3758 8599

80 Hayarkon Street, Tel Aviv, TA

+972 3633 5252

Terminal 3, Arrivals Hall, Tel Aviv, TA

+972 3605 8000

1 Nehar Hayarden Street, Beit Shemesh, JM

+972 2801 0047

19 King David Street, Jerusalem, JM

+972 2500 1800

1 Ussishkin Street, Netanya, HM

+972 9861 2000

71 Hayarden Street, Tiberias, HZ

+972 4666 6123

73 Hamerkava Street, H̱olon, TA

+972 3620 3000

18 Itzhak Nafha Street, Beer Sheva, HD

+972 8631 1163

10 Hapatish Street, Ness Ziona, HM

+972 8699 1340

96 Herzl Street, Rehovot, HM

+972 3941 7980

27 Ha'ashlag Street, Haifa, HA

+972 4840 9333

14 Saharov Street, Rishon LeZion, HM

+972 3536 3600

9 Hamenofim Street, Herzliya, TA

+972 9766 6800

1 Hayarden Street, Kiryat Shmona, HZ

+972 4666 5959

70 Menachem Begin Street, Afula, HZ

+972 4620 4500

17 Ha'taas Street, Kfar Saba, HM

+972 9788 4888

Hertz car hire locations in Israel

18 Locations See all locations

Ort 1 St, Ashdod, HD

+972 8852 7779

12 Magshimim St., Petah Tikva, HM

+972 3921 8829

Hatmarim Blv Red Canyon Ctr 8, Eilat, HD

+972 8637 5050

Ein Bokek Com Center, Ein Bokek, HD

+972 8658 4530

Hayarkon 144 St., Tel Aviv, TA

+972 3522 3332

Terminal 3 Ben Gurion Airport, Tel Aviv, TA

+972 3975 4505

Aharonovich 10 Rimonim Center, Tel Aviv, TA

+972 3618 8355

19 Hamelech David, Jerusalem, JM

+972 2623 1351

Yirmiyahu 40 St., Jerusalem, JM

+972 2500 4147

8 Haatzmauth Square, Netanya, HM

+972 9882 8890

Hashizaf 5, Raanana, HM

+972 9768 4195

Gas Station El Hadif, Tiberias, HZ

+972 4672 3939

36 Hamerkava St., H̱olon, TA

+972 3715 8080

Amal 5th St, Beer Sheva, HD

+972 8665 1551

6 Hapatish Street, Ness Ziona, HM

+972 8930 0161

150 Hahistadrust St., Haifa, HA

+972 4840 2121

11 Hamenofim St., Herzliya, TA

+972 9954 2277

44/8 Hashoshanim, Nazareth, HZ

+972 4646 2992

CalAuto car hire locations in Israel

18 Locations See all locations

19 Aharonovich St., Bnei Brak, TA

+972 3791 5045

Ad Halom Junction, Ashdod, HD

1, Ben Tzion Galis, Petah Tikva, HM

Hadayag 26, Eilat, HD

Terminal 3, Ben Gurion Airport, Pick Up: Terminal 3 1st floor Return: Parking lot 16 (Car rental return)., Tel Aviv, TA

+972 3791 5080

Sde Dov AirportLevy Eshkol St, Tel Aviv, TA

Hamasger 5Tavor Street 1, Tel Aviv, TA

Pi Glilot Compound, Tel Aviv, TA

Hatsfira 18, Tel Aviv, TA

+972 3791 5080

Hashaham 8, Karmi'el, HZ

Romema 2, Jerusalem, JM

Avnei Nezer St 46, Kfar Rut, HM

HaHofer 36, H̱olon, TA

Hanegarim 29, Beer Sheva, HD

HaMazmera 1, Ness Ziona, HM

+972 3791 5011

Habonim Hahofsheim 2, Haifa, HA

Palatin 1, Rishon LeZion, HM

Habanim 40, Afula, HZ

keddy by Europcar car hire locations in Israel

17 Locations See all locations

106 Kahanman Street, Bnei Brak, TA

82 Jabotinski Street, Petah Tikva, HM

3 Sheshet Hayamim Street, Eilat, HD

1St Floor,Meet Agent,Shuttle 5 Min- Zone,Meet Europcar Representative, Tel Aviv, TA

80 Hayarkon Street, Tel Aviv, TA

1 Nehar Hayarden Street, Beit Shemesh, JM

19 King David Street, Jerusalem, JM

1 Ussishkin Street, Netanya, HM

71 Hayarden Street, Tiberias, HZ

73 Hamerkava Street, H̱olon, TA

10 Hapatish Street, Ness Ziona, HM

96 Herzl Street, Rehovot, HM

3 Hanapach St.- Check Point Junction, Haifa, HA

27 HaAshlag Street, Haifa, HA

8 Aba Even Street, Herzliya, TA

1 Hayarden Street, Kiryat Shmona, HZ

70 Menachem Begin Street, Afula, HZ

Budget car hire locations in Israel

17 Locations See all locations

14 Baruch Hirsch St, Bnei Brak, TA

+972 3935 0027

15 Habanaim St, Ashdod, HD

+972 3935 0023

Inbar 1, Petah Tikva, HM

+972 3935 0014

Opposite Eilat Airport, Eilat, HD

+972 3935 0016

Ramon International Airport, Eilat, HD

+972 3935 0028

Arrival Hall After Customs, Tel Aviv, TA

+972 3935 0011

Hayarkon Str 99, Tel Aviv, TA

+972 3935 0012

Budget House, Tel Aviv, TA

+972 3935 0010

23 King David Street, Jerusalem, JM

+972 3935 0015

17 Yirmiyahu St, Jerusalem, JM

2 Gad Machnes St, Netanya, HM

+972 3935 0014

6, Hanofar Street, Raanana, HM

+972 3935 0022

2, Sadna St., Beer Sheva, HD

+972 3935 0017

7, Haashlag St, Haifa, HA

+972 3935 0019

12 David Saharov St, Rishon LeZion, HM

+972 3935 0029

18 Aba Eban Blvd, Herzliya, TA

+972 3935 0024

12, Khilat Zion Street, Afula, HZ

+972 3935 0021

Avis car hire locations in Israel

14 Locations See all locations

Sea Mall, 6 Hagdud Haevri St, Ashdod, HD

+972 8853 4451

Rabin 5 Petah Tikva, Petah Tikva, HM

+972 399 217 772

Harava Road, Eilat, HD

+972 863 731 645

Hamed Center, Nahariyya, HZ

+972 4951 1880

Arrivals Hall, Tel Aviv, TA

+972 3977 3200

113 Hayarkon Street, Tel Aviv, TA

+972 3527 1752

19 King David Street, Jerusalem, JM

+972 262 490 014

Oved Ben-Ami 10 Blvd., Netanya, HM

+972 772 666 666

23 Hataasia St, Raanana, HM

+972 974 134 212

2 HaAmakin St, Tiberias, HZ

+972 4672 2766

6 Hayetzira St, Ramat Gan, TA

+972 357 560 512

2 H Ahamal St, Beer Sheva, HD

+972 8627 1777

39 Hyistadrot Blvd, Haifa, HA

+972 4861 0444

5 Naftali Platin St, Rishon LeZion, HM

+972 3952 9233

Thrifty car hire locations in Israel

6 Locations See all locations

Hatmarim Blv, Eilat, HD

+972 8637 6682

Terminal 1 Ben Gurion Airport, Tel Aviv, TA

+972 3975 4505

144 Hayarkon Street, Tel Aviv, TA

+972 3522 2332

19 Hamelech David St, Jerusalem, JM

+972 2623 1351

71 Hayarden Street, Tiberias, HZ

+972 4666 6123

27 Haashlag Street, Haifa, HA

+972 4840 9333

Enterprise car hire locations in Israel

6 Locations See all locations

140 Shalom Center, Eilat, HD

+972 8637 4027

Tel Aviv Ben Gurion AirportTerminal 3, Tel Aviv, TA

+972 3977 3400

10 Prof Yehezkel Kaufmann StDan Panorama Hotel, Tel Aviv, TA

+972 3527 1166

24 King David St, Jerusalem, JM

+972 2625 2151

26 Hamelacha St.Industrial Area, Netanya, HM

+972 9861 6982

Ha Rav Khayim Samaga 2, Tiberias, HZ

+972 4672 2831

Dollar car hire locations in Israel

4 Locations See all locations

Hatmarim Blv, Eilat, HD

+972 8637 6682

Terminal 1 Ben Gurion Airport, Tel Aviv, TA

+972 3975 4505

144 Hayarkon Street, Tel Aviv, TA

+972 3522 2332

19 Hamelech David Str, Jerusalem, JM

+972 2623 1351
Top tips for hiring a car in Israel
Anyone wishing to explore rural areas of the country or to cover large distances will find it advantageous to rent a car in Israel. Another important point to note is that public transport doesn't run on Shabbat (Friday afternoon to Saturday afternoon), meaning that roads are quieter and non-driving travel options are limited during this time.
Parking can be confusing in Israel, especially in urban areas. As a general rule, red and white stripes at the curb mean that parking is forbidden, blue and white stripes mean a fee is applicable, and a gray stripe means that parking is free. When parking in a city overnight, it might be smart to use a secure underground garage, although this is a more expensive option.
By law, children under the age of four must be restrained in an appropriate baby or child booster seat, even when making the initial trip out of the airport and into the city center. Most agencies can provide age-appropriate restraints, but it is very important to book these in advance, especially during busy periods like Passover. Expect to pay a daily fee of around 14-18 ILS (4-5 USD) with an agency like Budget.
It is not permitted to rent a car in Israel and drive it into another country, especially not into the West Bank or Gaza, which are under the control of the Palestinian Authorities. Agencies also do not allow rental vehicles to be driven into East Jerusalem.
FAQs about hiring a car in Israel
How much does it cost to hire a car in Israel?
On average a car hire in Israel costs €52 per day.
What is the most popular car hire in Israel?
Economy (Hyundai Accent or similar) is the most frequently booked car hire type in Israel.
What is the cheapest car hire agency in Israel?
In the past 72 hours, the cheapest car hires were found at Sixt (€8/day), Dollar (€13/day) and Budget (€27/day).
What is the best car hire agency in Israel?
Based on ratings and reviews from real users on KAYAK, the best car hire companies in Israel are Alamo (8.7, 6481 reviews), Enterprise (8.5, 12857 reviews), and National (8.0, 878 reviews).
How can I find a car hire near me in Israel?
Take a look at our extensive car hire location map to find the best car hire deals near you.
How much does it cost to hire a car for a week in Israel?
On average hiring a car in Israel costs €181 per week (€26 per day).
How much does it cost to hire a car long term for a month in Israel?
On average a car hire in Israel costs €776 per month (€26 per day).
What is driving like in Israel?
Anyone who chooses to rent a car in Israel will find main roads and highways to be well maintained, and an intelligent highway network makes it easy to travel across the country. Rural roads can be more basic, especially in mountainous areas, and driving styles can be more aggressive than what you'd find in other countries. Toll roads are quite common and can add considerably to the budget for any trip. It is also important to keep an eye out for expensive congestion lanes on national highways.
How old do you have to be to hire a car in Israel?
Most rental agencies require drivers to be at least 21 years old to rent a car in Israel. Young driver surcharges are common for those under 25 years of age, and there is usually a maximum age limit of 75 in place; for example, Sixt imposes a surcharge of 43 ILS (12 USD) per day on renters age 21-23 or over 75. A domestic driver's license in English is required for car rental in Israel. If your domestic license is not in English, an International Driver's Permit (IDP) will be needed.
How much does petrol cost in Israel?
Petrol prices in Israel are generally considered to be very high, often reaching two or three times the price of fuel in the USA: expect to pay around 6.6 ILS (1.84 USD) per liter of gas, which equates to around 6.96 USD for a gallon. While petrol stations are widely available in cities and beside highways, it is recommended to keep your tank at least half full when driving in rural or desert areas. Note that some self-service machines may not work with foreign credit cards, or some might ask for a passport number before fueling can begin.
What are the speed limits in Israel?
Three main speed limits are enforced throughout Israel, with road signs visible in English, Arabic, and Hebrew. In urban areas, the maximum limit is 50 km/h (31 mph), while national roads have a top limit of either 80 km/h (50 mph) or 90 km/h (56 mph). Only highways have a higher limit, which is 120 km/h (75 mph).
The rates displayed include all taxes and fees for car hires for the class listed and were found by KAYAK users in the last 24 hours. Car hires are subject to change and may not be available on all car hires listed or dates of travel. Some car hire providers charge additional fees for other services (gps, infant car seats, etc.). Please check the car hire providers' sites.