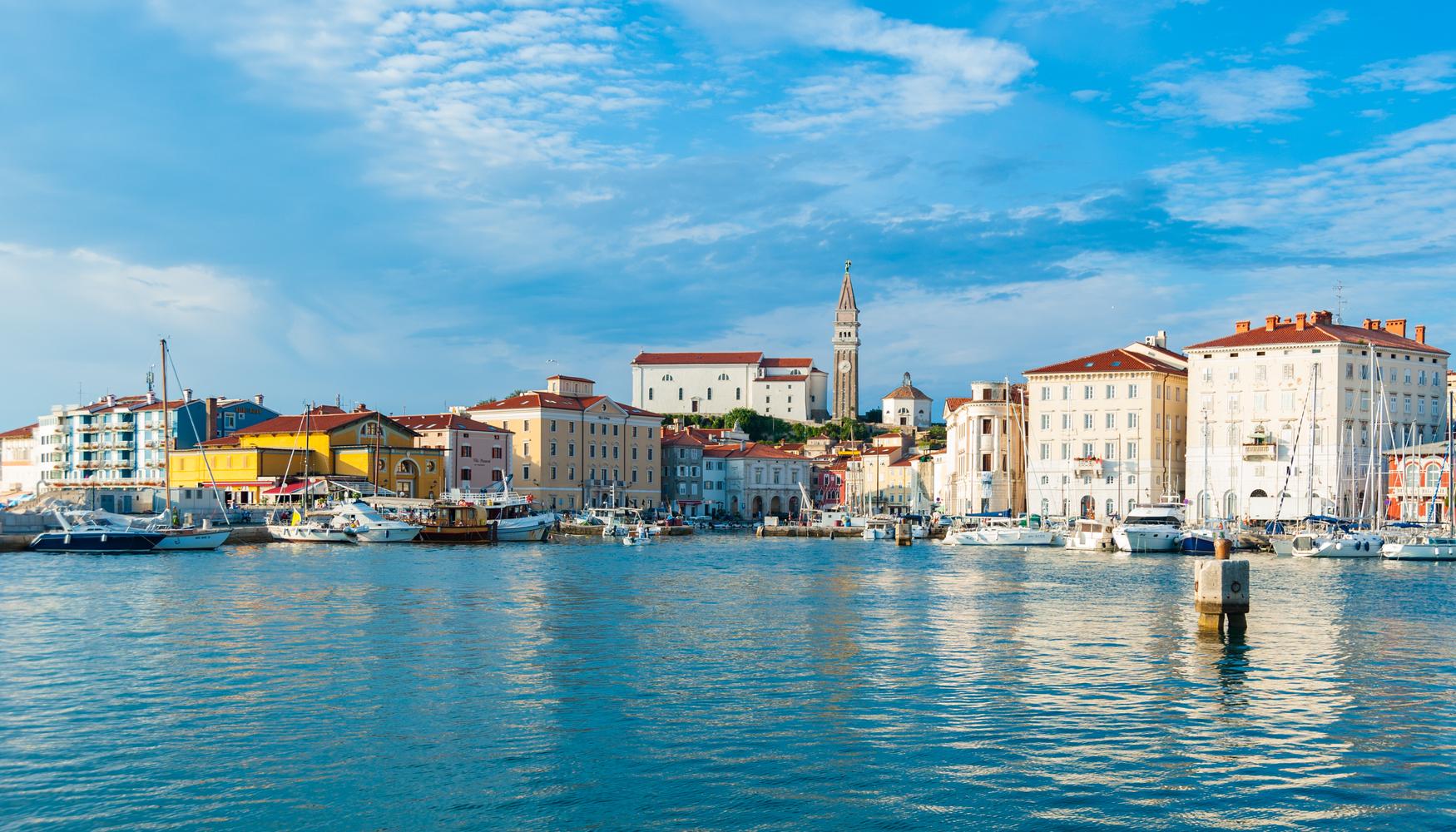 Car hire locations in Slovenia
Car hire directory
Avantcar car hire locations in Slovenia

12 Locations See all locations

Kolodvorska ulica 1c (Tourist office), Kranjska Gora, 13

Partizanska cesta 6, Maribor, 02

Letaliska Cesta, Maribor, 02

Via Dante Alighieri 6, Piran, JP

+386 4144 2394

Ribčev Laz 48, Ribčev Laz, 13

+386 4140 0980

Obala 2, Portorož, JP

+386 4144 2394

Portoroz airport, Portorož, JP

Vojkovo Nabrezje 32, Koper, JP

Hotel KrimLjubljanska 7, Bled, 13

Dunajska cesta 140, Ljubljana, 6

Trdinova ulica 9, Ljubljana, 6

Zgornji Brnik, Ljubljana, 6

Sixt car hire locations in Slovenia

10 Locations See all locations

Letaliska Cesta 10, Maribor, 02

+386 4013 5000

Partizanska 48, Maribor, 02

+386 4013 5000

Obala 45, Portorož, JP

+386 5674 4024

Hotel lobby, Portorož, JP

+386 5674 4024

Pristaniska 21, Koper, JP

+386 5626 2620

Mariborska Cesta 54, Celje, 04

+386 4072 0092

Secovlje 19, Sečovlje, JP

+386 5674 4024

Zg. Brnik 130 a, Ljubljana, 6

+386 4238 2414

Trg osvobodilne fronte 6, Ljubljana, 6

+386 1234 4650

Miklosiceva 14, Ljubljana, 6

+386 1234 4650

keddy by Europcar car hire locations in Slovenia

10 Locations See all locations

Titova Cesta 2A, Maribor, 02

Maribor Airport- Letaliska Cesta 10, Maribor, 02

Kromberk, Industrijska Cesta 3a, Nova Gorica, 11

Obala 43, Portorož, JP

Portoroz Airport- Secovlje 19, Portorož, JP

Mariborska Cesta 140, Celje, 04

Kandijska Cesta 60, Novo Mesto, 07

Ljubljanska 7, Bled, 13

City Hotel Ljubljana- Dalmatinova 15, Ljubljana, 6

National Airport Ljubljana- Garage At Ground Floor, Zgornji Brnik, 13

Europcar car hire locations in Slovenia

10 Locations See all locations

Titova Cesta 2a, Maribor, 02

+386 3138 2054

Maribor AirportLetaliska Cesta 10, Maribor, 02

+386 5907 0500

Kromberk, Industrijska Cesta 3a, Nova Gorica, 11

+386 3135 3360

Portoroz AirportSecovlje 19, Portorož, JP

+386 5907 0500

Obala 43, Portorož, JP

+386 5131 3323

Mariborska Cesta 140, Celje, 04

+386 5131 3340

Kandijska Cesta 60, Novo Mesto, 07

+386 3138 2057

Ljubljanska 7, Bled, 13

+386 3138 2055

Miklosiceva Cesta 15, Ljubljana, 6

+386 3138 2052

National Airport LjubljanaGarage At Ground Floor, Zgornji Brnik, 13

+386 4236 7990

Sunnycars car hire locations in Slovenia

9 Locations See all locations

Ticarjeva 2, Kranjska Gora, 13

Partizanska cesta 6, Maribor, 02

Maribor, 02

Portorož, JP

Vojkovo Nabrezje 32, Koper, JP

Ljubljanska 7, Bled, 13

Ljubljana, 6

Dunajska Cesta 140, Ljubljana, 6

Trdinova Ulica 9, Ljubljana, 6

Hertz car hire locations in Slovenia

8 Locations See all locations

Ptujska Cesta 132, Maribor, 02

+386 2333 8892

Letaliska Cesta 10, Maribor, 02

+386 2333 8892

Cesta Solinarijev 6, Portorož, JP

+386 5613 8011

Kolodvorska Cesta 7, Koper, JP

Mariborska Cesta 107, Celje, 04

+386 3703 2519

Cesta Svobode 10, Bled, 13

+386 4201 6999

Zg. Brnik 130 A, Ljubljana, 6

+386 4201 6999

Trdinova Ulica 9, Ljubljana, 6

+386 1434 0147

ATET car hire locations in Slovenia

6 Locations See all locations

Letališka cesta 10, Maribor, 02

+386 2605 2012

Hotel BetnavaEve Lovse 15, Maribor, Maribor, 02

+386 4039 6693

Ljubljanska cesta 5, Koper, JP

+386 1320 8230

Ljubljanska cesta 20, Bled, 13

+386 1513 7017

Devova ulica 6, Ljubljana, 6

+386 1513 7017

National Airport Ljubljana Garage At Ground Floor" Zgornji Brnik 130a", Zgornji Brnik, 13

+386 4201 9848

FLEET car hire locations in Slovenia

4 Locations See all locations

Maribor AirportAtet Rent A Car At Hotel, Maribor, 02

Ljubljana Cesta 20, Bled, 13

Ljubljana AirportDesk In Terminal, Ljubljana, 6

Devova Ulica 6, Ljubljana, 6

Budget car hire locations in Slovenia

4 Locations See all locations

Ljubljanska Ul 4, Bled, 13

+386 4578 0320

Miklosiceva 3, Ljubljana, 6

+386 1421 7340

1 Vosnjakova Ulica, Ljubljana, 6

+386 8205 3115

Zg Brnik 130a, Ljubljana, 6

+386 4201 4300

NU Car car hire locations in Slovenia

3 Locations See all locations

Hotel Betnava, Eve Lovse 15, Maribor, 02

+386 4039 6693

Devova Ulica 6, Ljubljana, 6

+386 1513 7017

Ljubljana Brnik Airport, Zgornji Brnik, 13

+386 4201 9848

YourRent car hire locations in Slovenia

2 Locations See all locations

Ljubljana Airport, Ljubljana, 6

Ljubljana Rail Station, Ljubljana, 6

SURPRICE CAR RENTAL car hire locations in Slovenia

2 Locations See all locations

Ljubljana Airport, Ljubljana, 6

Celovska cesta 228Brnik, Ljubljana, 6
Top tips for hiring a car in Slovenia
In Slovenia, child car seat rules dictate that children under 150 cm (5 ft) must travel in a car seat or use special seat belts adapted to their size, which they can use sitting in either the front or rear seat of the car. A child must be over 12 years old to sit in the front passenger seat. You should consider bringing a car seat or booster seat with you, unless you plan to rent one from your car hire company for around 9 € ($10) a day.
The best way to discover the impressive scenery of Slovenia is to rent a car. You will find that the west of Slovenia is very mountainous and has excellent roads. Slovenia is home to the Vršič Pass, which is the highest mountain road that goes across the Julian Alps. In the east of the country, you will find pretty country roads leading through places like Kozjanski Park, which is a 19.3 km (12 mi) drive from the town of Krško.
On your travels around Slovenia, you will find that parking is generally easy in rural areas. Most of the larger towns and cities offer both metered and multi-story parking. Around Lake Bled, 55.2 km (34.3 mi) from Ljubljana, there is plenty of free parking at the hotels.
For an additional charge and with permission from your car hire agency, crossing the border with your rental car from Slovenia is allowed to most European countries, although certain car categories have restrictions. You can expect to pay around 7 € ($8) at the border.
FAQs about hiring a car in Slovenia
How much does it cost to hire a car in Slovenia?
On average a car hire in Slovenia costs €34 per day.
What is the most popular car hire in Slovenia?
Compact (Volkswagen Golf or similar) is the most frequently booked car hire type in Slovenia.
What is the cheapest car hire agency in Slovenia?
In the past 72 hours, the cheapest car hires were found at GREEN MOTION (€9/day), Sixt (€13/day) and Alamo (€13/day).
What is the best car hire agency in Slovenia?
Based on ratings and reviews from real users on KAYAK, the best car hire companies in Slovenia are Avantcar (10.0, 1 reviews), Enterprise (8.5, 12806 reviews), and Avis (8.0, 2 reviews).
How can I find a car hire near me in Slovenia?
Take a look at our extensive car hire location map to find the best car hire deals near you.
Where should I hire a car in Slovenia?
Based on car searches on KAYAK, the most popular cities to rent a car in Slovenia are Ljubljana (76% of total searches of users looking to rent a car in Slovenia), Maribor (20%) and Portorož (2%).
How much does it cost to hire a car for a week in Slovenia?
On average hiring a car in Slovenia costs €157 per week (€22 per day).
How much does it cost to hire a car long term for a month in Slovenia?
On average a car hire in Slovenia costs €671 per month (€22 per day).
What is driving like in Slovenia?
You will need to drive on the right-hand side of the road when you rent a car in Slovenia. The roads are well-maintained and signposted in the majority of the country, with several toll roads that require tickets (vignettes). You can buy these tickets at petrol stations or at border crossings. During the winter months, from Nov. 15 to Mar. 15, your rental car must be fitted with winter tires or snow chains.
How old do you have to be to hire a car in Slovenia?
If you plan to rent a car in Slovenia, the minimum age for drivers is 21 years old, and renters must have had a valid driving license for at least a year previously, although this may vary based on car category. If you are under 25 years old, there will be a surcharge. You must either carry a valid EU or international driving license to rent a car.
How much does petrol cost in Slovenia?
In Slovenia, you will find that the average price of petrol is 1.33 € ($1.51) per liter, which is equivalent to $5.70 per gallon. Petrol prices are regulated by the government everywhere, except at highway petrol stations. You will find plenty of petrol stations around the country, usually located every 30 km (18 mi) along highways. They open 24h a day and offer pay-at-pump and self-service.
What are the speed limits in Slovenia?
Before you drive on Slovenian roads, you need to be aware of the national speed limits. In residential areas, the speed limit is 50 km/h (31 mph), and on national roads, you can travel at speeds between 90 km/h (56 mph) and 110 km/h (68 mph). On highways, the maximum speed limit is 130 km/h (80 mph).
Popular car hire locations
The rates displayed include all taxes and fees for car hires for the class listed and were found by KAYAK users in the last 24 hours. Car hires are subject to change and may not be available on all car hires listed or dates of travel. Some car hire providers charge additional fees for other services (gps, infant car seats, etc.). Please check the car hire providers' sites.