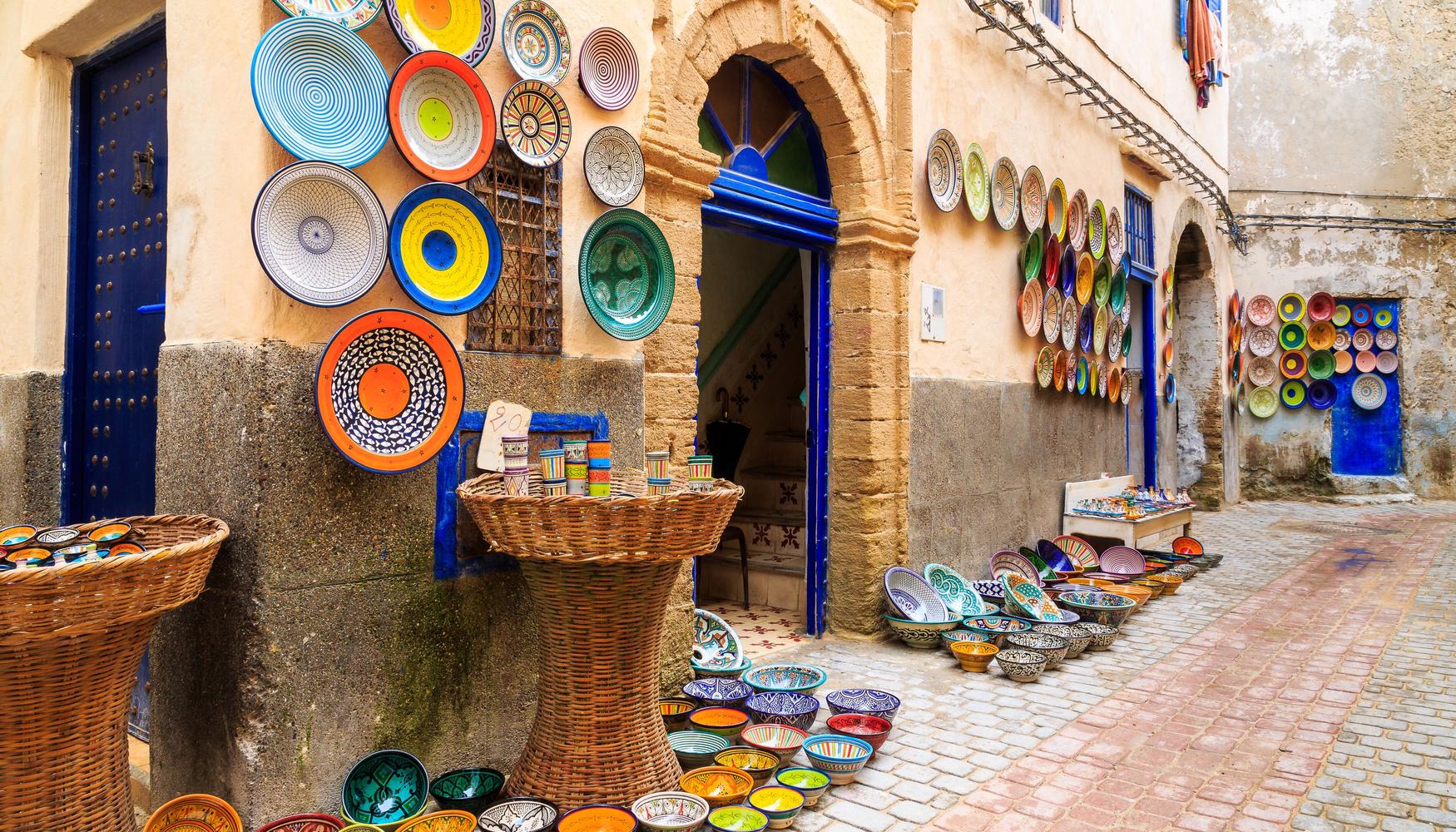 Car hire locations in Morocco
Car hire directory
Sunnycars car hire locations in Morocco

37 Locations See all locations

Ouarzazate, DT

4 Avenue Mohammed V, Ouarzazate, DT

33 Rue Mohamed V, Ouarzazate, DT

154 Boulevard Mohamed V, Marrakesh, MS

63 Bvd Zerktouni, Marrakesh, MS

Airport Menara, Marrakesh, MS

Boulevard Zerktouni 68, Marrakesh, MS

Boulevard Mohammed VI, Marrakesh, MS

Avenue du 7eme Art, Marrakesh, MS

Boulevard Abelkrim el Khattabi, Marrakesh, MS

Tangier IBN Batouta Boukhalef Int. APT, Tangier, TC

87 Boulevard Mohammed V, Tangier, TC

7 Avenue Prince Moulay Abdellah Tangier, Tangier, TC

harbour, Tangier, TC

36 Avenue Mohamed V, Tangier, TC

115 Al Boustane II, Oujda, OR

Oujda Angads Airport, Oujda, OR

215, Al Boustane Ii, Oujda, OR

Avenue Mohamed V Bungalow Marhaba, Agadir, SS

Airport Massira, Agadir, SS

Angle Boulvard Mohamed V & Rue Granada, Agadir, SS

Avenue Mohamed V, Agadir, SS

1, Rue Kissariat De La Foire, Fez, FK

Aeroport Fez Saiss, Fez, FK

45 Avenue Hassan II, Fez, FK

6 Boulevard Lalla Asmae, Fez, FK

Nador, OR

Rabat Sale Airport, Rabat, RK

25 Bis Rue Patrice Lumumba, Rabat, RK

469 Avenue Mohammed V, Rabat, RK

467 Boulevard Mohamed V, Rabat, RK

25 Rue Oraibi Jilali, Casablanca, CS

Aeroport Casablanca Mohamed V, Casablanca, CS

Avenue Des F.A.R., Casablanca, CS

5, Tour des Habous Avenue des Far Casablanca, Casablanca, CS

69 Rue des Ecoles, Casablanca, CS

Essaouira, Essaouira, MS

ADDCAR RENTAL car hire locations in Morocco

27 Locations See all locations

Résidence Ben Fath, Rue loubnane GuélizBureau N° 33, Marrakesh, MS

+212 669 174 007

Marrakech-menara Airport, Marrakesh, MS

+212 669 174 007

Marrakech Railway Station, Marrakesh, MS

+212 669 174 007

Marjane Market Boulevard Abdelkrim Al Khattab, Marrakech, Marrakesh, MS

Marrakech Movenpick HotelAvenue Mohammed Vi, Marrakesh, MS

Marrakech Hotel Aqua MirageKm 5 Rt De Thanaout, Marrakesh, MS

Marrakech Savoy Le Grand HotelAvenue Prince Moulay Rachid, Marrakesh, MS

Rdc Mag. N. 6, Imm. E/45, Marrakesh, MS

N. 6 Boulevard Ahmed Mekouar, Fez, FK

Fes Airport, Fez, FK

Rabat Salé Airport, Rabat, RK

+212 663 444 041

Mega Mall Avenue Mohamed Vi Rabat, Rabat, RK

Avenue Annakhil, Rabat, RK

Avenue El Hadj Ahmed Charkaoui, Rabat, RK

Rabat Ville, Ave Mohammed V, Rabat, RK

Impasse Souissi, Rabat, RK

+212 661 875 835

17 Rue Baht No 5, Rabat, RK

Casblanca Mohammed V International AirportA representative will wait at the exit of Termnial 2 with an ADDCAR sign, Casablanca, CS

Casa Port Railway StationHead towards the Starbucks coffee shop where a representative with an ADDCAR sign will wait, Casablanca, CS

Rue Ibno Mounir N°58 Centre Andaloussia N°84 Maarif, Casablanca, CS

+212 522 982 191

Delivery and Collection service at Hotel Novotel CasablancaAngle Zaid Ouhmad, Rue Sidi Belyout, Casablanca , Morocco, Casablanca, CS

+212 669 174 007

Avenue Hassan II, Casablanca, CS

+212 631 455 655

Casablanca City OfficeMovenpick Hotel Casablanca, Casablanca, CS

Casablanca City OfficeHotel Sofitel Casablanca, Casablanca, CS

Casablanca City OfficeHotel Club Val D'anfa -angle, Casablanca, CS

Rue Zaid Ou Hmad Quartier Sidi Belyou, Casablanca, CS

+212 661 875 835

81, Casablanca, CS

+212 661 875 835

Sixt car hire locations in Morocco

23 Locations See all locations

Ouarzazate, Souss-massa-draa, Ouarzazate, DT

+212 600 077 800

Lotissement Nouasser 202, Nouaseur, CS

+212 600 077 800

9, Rue el Mansour Eddahibi gue, Marrakesh, MS

+212 600 077 800

Marrakech Menara Airport, Marrakesh, MS

+212 600 077 800

Rue Al Jabha Al Watania 2, Tangier, TC

+212 600 077 800

Tangier Int. Airport, Tangier, TC

+212 600 077 800

Tanger Ville Gare, Tangier, TC

+212 600 077 800

Mohamed VI Avenue, Tangier, TC

+212 600 077 800

Aéroport Oujda, Oujda, OR

+212 522 536 615

Agadir Airport, Agadir, SS

+212 600 077 800

Avenue Abderrahim Bouabid, Agadir, SS

+212 600 077 800

Village Taghazout, Agadir, SS

+212 600 077 800

Fez Int. Airport, Fez, FK

+212 600 077 800

Almohades Avenue, Fez, FK

+212 535 943 647

Aeroport Nador Laroui, Nador, OR

+212 600 077 800

Delivery Service, Rabat, RK

+212 600 070 013

Rabat Sale Airport, Rabat, RK

+212 600 077 800

3,R.Assad Ibnou Zarara Maarif, Casablanca, CS

+212 600 077 800

Mohammed V Internat. Airport, Casablanca, CS

+212 600 077 800

288 Boulevard Moulay Ismail, Casablanca, CS

+212 600 077 800

Boulevard de Fes, Casablanca, CS

+212 600 077 800

Boulevard Moulay Youssef, Casablanca, CS

+212 600 077 800

BP 131 Essaouira Airport, Essaouira, MS

+212 600 077 800

keddy by Europcar car hire locations in Morocco

19 Locations See all locations

Place du 3 Mars Ave Mohammed V, Ouarzazate, DT

Ouarzazate Airport, Ouarzazate, DT

+212 524 882 035

63 Boulevard Zerktouni, Marrakesh, MS

+212 524 431 228

Marrakech Menara Airport, Marrakesh, MS

+212 524 437 718

Avenue Du 7eme Art, Marrakesh, MS

+212 524 375 264

87 Boulevard Mohammed V, Tangier, TC

+212 539 941 938

Tangier-Ibn Batouta Airport, Tangier, TC

215 Al Boustane II Quartier Industriel, Oujda, OR

+212 536 704 416

Oujda Angads Airport, Oujda, OR

+212 536 696 274

Aeroporto, Agadir, SS

+212 528 840 337

Angle Boulvard Mohamed V- & Rue Hubert Giraud, Agadir, SS

+212 528 840 203

45 Avenue Hassan II, Fez, FK

+212 535 626 545

Fez Saiss Airport, Fez, FK

+212 535 940 530

Nador Airport, Nador, OR

25 bis rue Patrice Lumumba, Rabat, RK

+212 537 722 328

Rabat Sale Airport, Rabat, RK

+212 537 724 141

Complexe Des Habous.Avenue Des F.a.r., Casablanca, CS

+212 522 313 737

Mohammed V Airport, Casablanca, CS

+212 522 539 161

Essaouira Airport, Essaouira, MS

+212 522 431 228

Europcar car hire locations in Morocco

19 Locations See all locations

Avenue Mohammed VPlace Du 3 Mars, Ouarzazate, DT

+212 524 882 035

Ouarzazate Airport Terminal, Ouarzazate, DT

+212 524 882 035

Marrakech-menara Airport, Marrakesh, MS

+212 524 437 718

63 Bvd Zerktouni, Marrakesh, MS

+212 524 431 228

Avenue Du 7eme ArtZone Touristique Agdal, Marrakesh, MS

+212 524 375 264

87 Boulevard Mohammed V, Tangier, TC

+212 539 941 938

Tangier-ibn Batouta Airport, Tangier, TC

+212 539 393 273

215, Al Boustane IiQuartier Industriel, Oujda, OR

+212 536 704 416

Oujda-angads Airport, Oujda, OR

+212 536 704 416

Angle Boulevard Mohamed V& Rue Granada, Agadir, SS

+212 528 840 203

Al Massira Airport, Agadir, SS

+212 528 840 337

45 Avenue Hassan Ii, Fez, FK

+212 535 626 545

Fez Saiss Airport, Fez, FK

+212 535 626 545

Meet And Greet Station.48h AdvanceBooking. Meeting Point Apt Lounge, Nador, OR

+212 536 704 416

25 Bis Rue Patrice Lumumba, Rabat, RK

+212 537 722 328

Rabat-sale Airport, Rabat, RK

+212 537 724 141

Complexe Des Habous.Avenue Des F.a.r., Casablanca, CS

+212 522 313 737

Mohammed V Airport, Casablanca, CS

+212 522 539 161

Essaouira Airport48h Advance Booking, Essaouira, MS

+212 522 431 228

Budget car hire locations in Morocco

18 Locations See all locations

4 Avenue Mohamed V, Ouarzazate, DT

+212 524 884 202

Aeroport Ouarzazate, Ouarzazate, DT

+212 660 174 117

Menara Airport, Marrakesh, MS

+212 524 370 237

68 Bd. Zerktouni, Marrakesh, MS

+212 524 431 180

Rdc Angle Bvdmohammed Vi, Marrakesh, MS

+212 524 438 710

7 Av Prince Moulay Abdellah, Tangier, TC

+212 531 060 950

Aeroport De Boukhalef, Tangier, TC

+212 660 174 119

Aeroport D'oujda-Angads, Oujda, OR

+212 660 174 120

Gare Oncf Oujda, Oujda, OR

+212 532 110 040

Bungalow Marhaba, Agadir, SS

+212 525 060 980

Al Massira Airport Agadir, Agadir, SS

+212 528 839 101

6 Bd Lalla Asmaa Fez, Fez, FK

+212 532 030 920

Aeroport De Fez Saiss, Fez, FK

+212 660 174 105

Gare Oncf Rabat Ville, Rabat, RK

+212 530 200 520

Aeroport De Rabat Sale, Rabat, RK

+212 660 174 111

5 Avenue Des F.A.R., Casablanca, CS

+212 522 313 124

Airport Mohammed V, Casablanca, CS

+212 522 539 157

Aeroport Essaouira Mogador, Essaouira, MS

Avis car hire locations in Morocco

18 Locations See all locations

Angle Bld Mohamed V, Ouarzazate, DT

+212 524 888 000

Terminal Building, Ouarzazate, DT

+212 524 888 000

Marrakech-Menara Airport, Marrakesh, MS

+212 524 433 169

137 Ave Mohammed V, Marrakesh, MS

+212 524 432 525

Tanger Free Zone, Tangier, TC

+212 539 394 359

IBN Boukhalf Airport, Tangier, TC

+212 539 393 033

Terminal Building, Oujda, OR

+212 536 701 616

Al Massira Airport, Agadir, SS

+212 528 829 244

Avenue Mohammed V, Agadir, SS

+212 528 821 414

Fez-Saiss Aeroport, Fez, FK

+212 535 653 663

50 Bld Chef Chaouani, Fez, FK

+212 525 626 969

Meet and Greet, Nador, OR

+212 536 701 616

Sale Airport, Rabat, RK

+212 537 831 198

7 Rue Abou Faris El Marini, Rabat, RK

+212 537 721 818

Nouaceur, Casablanca, CS

+212 522 539 072

Boulevard Zaid Ou Hmad, Casablanca, CS

+212 522 312 424

Mogador-Essaouira Airport, Essaouira, MS

+212 524 774 926

28Bis Ave Oued El Makhazine, Essaouira, MS

+212 524 475 270

Thrifty car hire locations in Morocco

17 Locations See all locations

33 Blvd Mohammed V., Ouarzazate, DT

+212 802 007 778

Ouarzazate Taourirte Ap, Ouarzazate, DT

+212 802 007 778

154 Boulevard Mohamed V, Marrakesh, MS

+212 802 007 778

Marrakech Menara Ap, Marrakesh, MS

+212 802 007 778

36 Ave Mohammed V, Tangier, TC

+212 802 007 778

Tangier-boukhalef Ap, Tangier, TC

+212 802 007 778

Oujda Les Angads Ap, Oujda, OR

+212 802 007 778

Agadir Al-massira Ap, Agadir, SS

+212 802 007 778

Bungalow Marhaba, Agadir, SS

+212 802 007 778

No 1 Kissariat De La Foire, Fez, FK

+212 802 007 778

Fes-saiss Airport, Fez, FK

+212 802 007 778

Airport Nador Laroui, Nador, OR

+212 802 007 778

467 Bd Mohammed, Rabat, RK

+212 802 007 778

Rabat Airport, Rabat, RK

+212 802 007 778

Casablanca Dt, Casablanca, CS

+212 802 007 778

Mohamed V Airport, Casablanca, CS

+212 802 007 778

Int. Ap. Essaouira Mogador, Essaouira, MS

+212 802 007 778

Hertz car hire locations in Morocco

17 Locations See all locations

Ouarzazate Taourirte Ap, Ouarzazate, DT

+212 802 007 778

33 Blvd Mohammed V., Ouarzazate, DT

+212 802 007 778

Marrakech Menara Ap, Marrakesh, MS

+212 802 007 778

154 Boulevard Mohamed V, Marrakesh, MS

+212 802 007 778

36 Ave Mohammed V, Tangier, TC

+212 802 007 778

Tangier-boukhalef Ap, Tangier, TC

+212 802 007 778

Oujda Les Angads Ap, Oujda, OR

+212 802 007 778

Agadir Al-massira Ap, Agadir, SS

+212 802 007 778

Bungalow Marhaba, Agadir, SS

+212 802 007 778

No 1 Kissariat De La Foire, Fez, FK

+212 802 007 778

Fes-saiss Airport, Fez, FK

+212 802 007 778

Airport Nador Laroui, Nador, OR

+212 802 007 778

Rabat Airport, Rabat, RK

+212 802 007 778

467 Bd Mohammed, Rabat, RK

+212 802 007 778

Mohamed V Airport, Casablanca, CS

+212 802 007 778

Casablanca Dt, Casablanca, CS

+212 802 007 778

Int. Ap. Essaouira Mogador, Essaouira, MS

+212 802 007 778

Dollar car hire locations in Morocco

17 Locations See all locations

33 Blvd Mohammed V., Ouarzazate, DT

+212 802 007 778

Ouarzazate Taourirte Ap, Ouarzazate, DT

+212 802 007 778

Marrakech Menara Ap, Marrakesh, MS

+212 802 007 778

154 Boulevard Mohamed V, Marrakesh, MS

+212 524 439 984

Tangier-boukhalef Ap, Tangier, TC

+212 802 007 778

36 Ave Mohammed V, Tangier, TC

+212 802 007 778

Oujda Les Angads Ap, Oujda, OR

+212 802 007 778

Bungalow Marhaba, Agadir, SS

+212 802 007 778

Agadir Al-massira Ap, Agadir, SS

+212 802 007 778

No 1 Kissariat De La Foire, Fez, FK

+212 802 007 778

Fes-saiss Airport, Fez, FK

+212 802 007 778

Nador Laroui Ap, Nador, OR

+212 802 007 778

467 Bd Mohammed, Rabat, RK

+212 802 007 778

Rabat Airport, Rabat, RK

+212 802 007 778

Mohaned V Airport, Casablanca, CS

+212 802 007 778

Casablanca Dt, Casablanca, CS

+212 802 007 778

Int. Ap. Essaouira Mogador, Essaouira, MS

+212 802 007 778

diRENT car hire locations in Morocco

17 Locations See all locations

54 Rue Dakhla, Mohammedia, CS

+212 522 979 302

Aeroport Menara, Marrakesh, MS

+212 522 979 302

Gare de train ONCF Marrakech, Marrakesh, MS

+212 522 979 302

Zone Industrielle Sidi Ghanem, Marrakesh, MS

+212 522 979 302

Aeroport Ibn Batouta, Tangier, TC

+212 522 979 302

Avenue des Genevriers, Tangier, TC

+212 522 979 302

Gare De Train Tanger Ville, Tangier, TC

Aeroport Souss, Agadir, SS

+212 522 979 302

Boulevard Moulay Youssef, Agadir, SS

+212 522 979 302

Aeroport Raba-sale, Rabat, RK

+212 522 979 302

Gare de train ONCF Rabat centre Rabat, Rabat, RK

+212 522 979 302

54 Rue Dakhla, Rabat, RK

Aéroport Medv, Casablanca, CS

+212 522 979 302

65 Bd de la Corniche, Casablanca, CS

+212 522 979 302

14 Chemin De Glaieul, Casablanca, CS

+212 522 979 302

Gare De Train Casa Voyageur, Casablanca, CS

+212 522 979 303

Casablanca Casa Port TRAIN StationBoulevard de Fes, Casablanca, Casablanca, CS

+212 522 979 304

AIRCAR car hire locations in Morocco

17 Locations See all locations

OUARZAZATE AIRPORT Terminal 1, Ouarzazate, DT

Marrakech Airport Menara Terminal 1, Marrakesh, MS

10 Bd Zerktouni Gueliz, Marrakesh, MS

36, Rue Ibn Toumert, Marrakesh, MS

Tanger Airport, Tangier, TC

+212 539 393 610

96 98 Residence Mastoura M7 Boulevard Mohamed 6, Tangier, TC

Angads Terminal 1, Oujda, OR

Aeroport Al Massira Terminal 1, Agadir, SS

Saiss Terminal 1Meet And Greet, Fez, FK

64, Ave Mohammed Slaoui Residence Nakhil (near agency INWI), Fez, FK

+212 535 653 191

N° 96 Bd Chafchaounie (à Cote de la banque BMCE)Fes Downtown, Fez, FK

+212 535 734 047

Nador Al Aaroui Airport Terminal 1, Nador, OR

Rabat Sale Terminal 1, Rabat, RK

Mohamed V Terminal 2, Casablanca, CS

Trasatour 40 Bv D Anfa, Casablanca, CS

Casablanca Anfa airport, Casablanca, CS

Essaouira Airport, Essaouira, MS
Top tips for hiring a car in Morocco
Morocco's major cities are connected by trains and buses, but the more off-the-beaten-track destinations, like some areas in the Atlas Mountains, are completely inaccessible by public transportation. Renting a car in Morocco not only lets you stop wherever you wish to take in the scenic views, but it also gives you a wide-open transportation schedule for exploring and getting to and from different destinations.
Because of the many new roads in Morocco, renting an economy or compact car will be sufficient for getting around town or going city to city. However, if you plan on going off-road, like many tourists that travel to Morocco do, you'll be better off in a larger vehicle with four-wheel drive that's better equipped to get around the desert roads and steep mountain passes.
For those traveling with children in Morocco, be aware that there are no child restraint laws in the country. As a result of this, many car rental agencies don't offer child safety seats as add-ons to your reservation. If you plan on securing your child in a safety seat, it's best to either rent from a larger, multi-national company like Budget that includes them as an add-on, or bring your own from home.
If you're planning on renting a car in Morocco and taking it over the border to different countries in the region, it's important to note that car rental agencies will not allow you to take the vehicle outside of Morocco.
FAQs about hiring a car in Morocco
How much does it cost to hire a car in Morocco?
On average a car hire in Morocco costs €46 per day.
What is the most popular car hire in Morocco?
Mini (Fiat Panda or similar) is the most frequently booked car hire type in Morocco.
What is the cheapest car hire agency in Morocco?
In the past 72 hours, the cheapest car hires were found at Global Rent A Car (€7/day), Locationauto (€21/day) and Sixt (€23/day).
What is the best car hire agency in Morocco?
Based on ratings and reviews from real users on KAYAK, the best car hire companies in Morocco are Sovoy (10.0, 1 reviews), diRENT (9.8, 2 reviews), and FLIZZR (9.2, 1 reviews).
How can I find a car hire near me in Morocco?
Take a look at our extensive car hire location map to find the best car hire deals near you.
Where should I hire a car in Morocco?
Based on car searches on KAYAK, the most popular cities to rent a car in Morocco are Marrakesh (51% of total searches of users looking to rent a car in Morocco), Fez (20%) and Agadir (18%).
How much does it cost to hire a car for a week in Morocco?
On average hiring a car in Morocco costs €158 per week (€23 per day).
How much does it cost to hire a car long term for a month in Morocco?
On average a car hire in Morocco costs €678 per month (€23 per day).
What is driving like in Morocco?
Driving in Morocco can be quite unpredictable, from the thriving metropolises to the vast highways that cut through the desert. There are many blind curves around mountain passes, so it's common practice to honk to signal your presence or to give other drivers a hand signal to let them know that it's safe to make the turn. Police checkpoints are common around larger cities like Essouaria, so make sure to keep your rental papers and passport with you while driving.
How old do you have to be to hire a car in Morocco?
The minimum age to rent a car in Morocco varies among agencies. Some agencies allow drivers as young as 18 to rent a car if they have had a valid license for one year, while other companies, like Sixt, require drivers to be 21 or older with a license valid for two years. You'll only have to present an international driving permit if your driver's license is in a non-Roman alphabet.
How much does petrol cost in Morocco?
Filling up your petrol tank will be a bit pricier in Morocco than in the United States. In Morocco you'll be paying around 39,22 MAD per gallon (4.06 USD). Petrol stations are plentiful in Morocco, but it's a largely cash-based society, so make sure you show up to the pump with cash in hand.
What are the speed limits in Morocco?
The road and highway systems in Morocco are quickly improving and expanding, and with that comes imposed speed limits, much like you see in other developed nations. The speed limit around urban areas is around 60 km/h (37 mph), the limit outside of urban areas is around 100 km/h (62 mph), and the highway speed limits are generally around 120 km/h (75 mph).
The rates displayed include all taxes and fees for car hires for the class listed and were found by KAYAK users in the last 24 hours. Car hires are subject to change and may not be available on all car hires listed or dates of travel. Some car hire providers charge additional fees for other services (gps, infant car seats, etc.). Please check the car hire providers' sites.