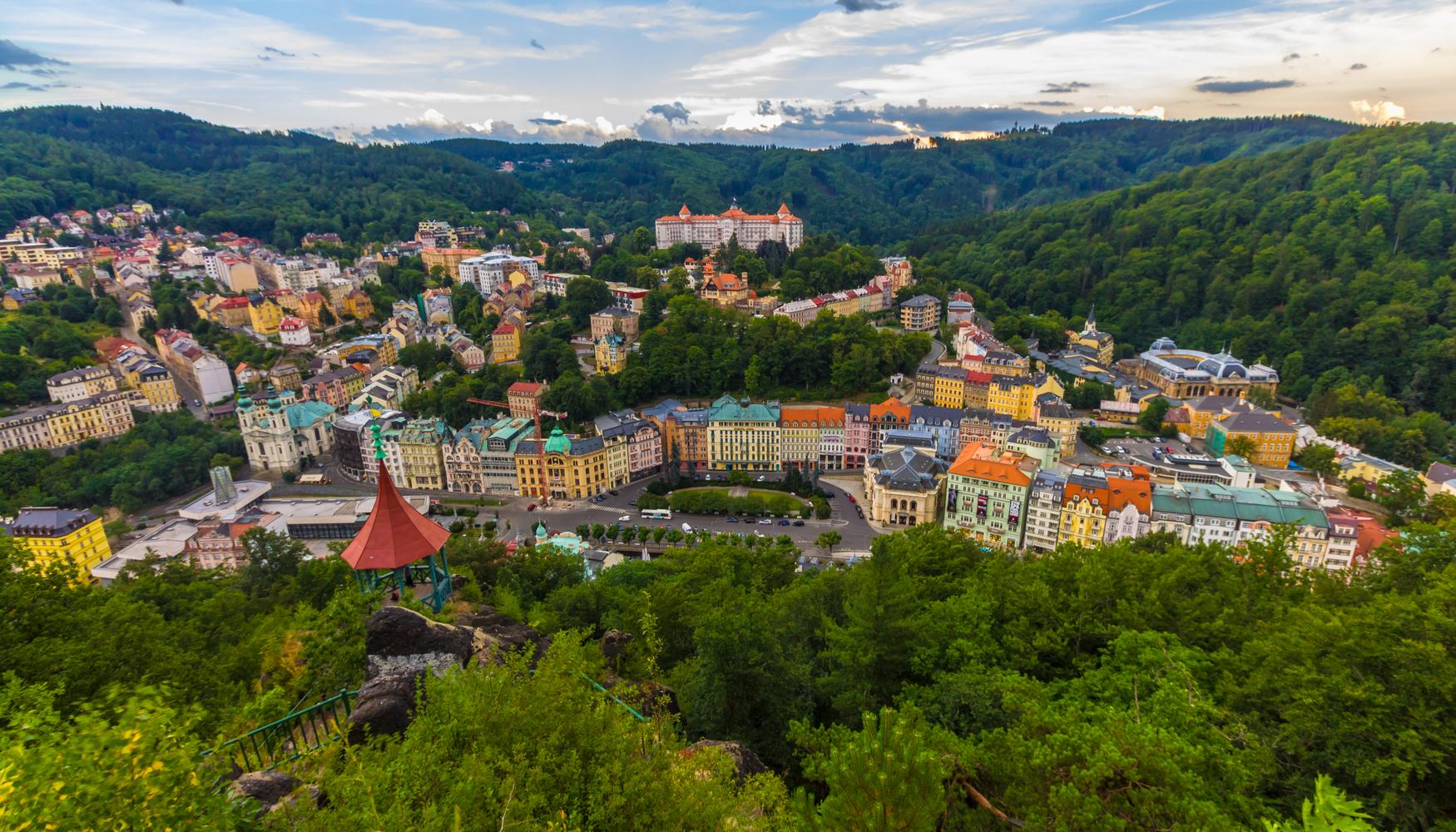 Car hire locations in Czech Republic
Car hire directory
Sunnycars car hire locations in Czech Republic

12 Locations See all locations

Brno, JM

Krizkovskeho 47, Brno, JM

Automobilová 585, Vestec, ST

Trida SNP 733, Hradec Králové, KR

Mosnov 401, Ostrava, MO

Hornopolni 3313/42, Ostrava, MO

Revolucní 1044/23, Prague, PR

Letiste Praha-Ruzyné, Prague, PR

Wilsonova 300/8, Prague, PR

Aviatická 1082/10, Prague, PR

5.kvetna 65, Prague, PR

U Borskeho parku 31, Pilsen, PL

Europcar car hire locations in Czech Republic

12 Locations See all locations

Quality Hotel Brno, Krizkovskeho 20, Brno, JM

+420 606 729 591

Brno Turany AirportA Contact For Customer Mandatory, Brno, JM

+420 606 729 591

Hotel Euro Jiraskova 2781A Contact For Customer Mandatory, Pardubice, PA

+420 232 000 600

East Bohemian AirportPrazska 179, Pardubice, PA

+420 232 232 000

Thermal HotelI.p. Pavlova 2001/11, Carlsbad, KA

+420 602 654 789

K Letisti 132Olsova Vrata, Carlsbad, KA

+420 602 654 789

Peterkova Street 90A Contact For Customer Mandatory, Ostrava, MO

+420 606 729 590

Ostrava AirportA Contact For Customer Mandatory, Ostrava, MO

+420 606 729 590

Eliski Krasnohorske 9A Contact For Customer Mandatory, Prague, PR

+420 232 000 600

Vaclav Havel Apt Prague Aviaticka1082-10 Park C Contact Customer Man, Prague, PR

+420 235 364 531

Hotel U Zvonu Prazska Street 27A Contact For Customer Mandatory, Pilsen, PL

+420 232 000 600

Hotel Vladimir Masarykova 36A Contact For Customer Mandatory, Ústí nad Labem, US

+420 232 000 600

keddy by Europcar car hire locations in Czech Republic

11 Locations See all locations

A Contact For Customer Mandatory, Holiday Inn Krizkovskeho 20, Brno, JM

Brno Turany Airport, Brno, JM

Hotel Euro- Jiraskova 2781, Pardubice, PA

Thermal Hotel, I.P. Pavlova 2001/11, Carlsbad, KA

K Letišti 132Karlovy Vary Airport, Carlsbad, KA

+420 602 654 789

Ostrava Airport, Ostrava, MO

Peterkova Street 90, Ostrava, MO

Eliski Krasnohorskie 9, Prague, PR

Airport Terminal, Ruzyne, Prague, PR

Hotel U Zvonu- Prazska Street 27, Pilsen, PL

Hotel Vladimir- Masarykova 36, Ústí nad Labem, US

SURPRICE CAR RENTAL car hire locations in Czech Republic

9 Locations See all locations

Letiště-Tuřany 904/1Brno–Tuřany Airport, Brno, JM

+420 777 650 395

Brno-Brno-středBrno hlavní nádraží, Brno, JM

+420 777 650 395

Brno Hotel Delivery, Brno, JM

+420 777 650 395

Letiště Leoše Janáčka Ostrava, 401, Ostrava, MO

+420 777 650 395

Ostrava, hl. n. Ostrava-Moravská Ostrava a Přívoz, Ostrava, MO

+420 777 650 395

Ostrava Hotel Delivery, Ostrava, MO

+420 777 650 395

Aviatická 1092/8, Praha 6-Ruzyně, Prague, PR

+420 777 650 395

Wilsonova 300/8, Vinohrady, Prague, PR

+420 777 650 395

Prague Hotel Delivery, Prague, PR

+420 777 650 395

Hertz car hire locations in Czech Republic

9 Locations See all locations

Hybesova Str 42, Brno, JM

+420 225 345 071

Brno-turany Airport, Brno, JM

+420 225 345 061

U Imperialu 31, Carlsbad, KA

+420 353 203 112

K Letisti 132, Carlsbad, KA

+420 353 203 112

Leos Janacek Airport, Ostrava, MO

+420 225 345 081

Evropska 15 Prage 6, Prague, PR

+420 225 345 041

Prague Vaclav Havel Airport, Prague, PR

+420 225 345 021

Karoliny Svetle 540/6, České Budějovice, JC

+420 605 201 858

Obnova-bicom, Liberec, LI

+420 605 201 861

Avis car hire locations in Czech Republic

9 Locations See all locations

Airport Turany, Brno, JM

+420 545 521 171

Airport Turany, Brno, JM

+420 545 521 171

C O Hotel Galatea, Kosmonosy, ST

+420 724 879 505

Airport Ostrava-Mosnov, Ostrava, MO

+420 602 124 304

Nadazni 164/215, Ostrava, MO

+420 597 471 167

Airport Ruzyne, Prague, PR

+420 235 362 420

Klimentska 46, Prague, PR

+420 221 851 225

Legionarska 21, Olomouc, OL

+420 545 521 171

Delivery/collection, Pilsen, PL

+420 221 851 225

RENTIS car hire locations in Czech Republic

8 Locations See all locations

Brno Airport, Brno, JM

Ostrava Airport, Ostrava, MO

Havirov SuchaNa kopci 328d, Ostrava, MO

+420 773 833 803

28 října 3346/91 OstravaOstrava Downtown, Ostrava, MO

+420 773 833 803

Na prikope, Prague, PR

+420 773 833 803

Hybernská 1009/24, Nové Město, Praha-Praha 1, Prague, PR

+420 773 833 803

Wilsonova 8, Prague, PR

+420 773 833 803

Prague Airport, Prague, PR

Enterprise car hire locations in Czech Republic

8 Locations See all locations

Krizkovskeho 47, Brno, JM

+420 220 113 454

Ab Auto Brejla SkodaAutomobilova 585, Vestec, Vestec, ST

+420 220 113 454

Trida Snp 733, Hradec Králové, KR

+420 220 113 454

Hornopolni 3313/42, Ostrava, MO

+420 220 113 454

Aviaticka 10, Prague, PR

+420 220 113 454

5.kvetna 65, Prague, PR

+420 220 113 454

Prague Main Train StationWilsonova 300/8, Prague, PR

+420 777 219 692

U Borskeho Parku 31, Pilsen, PL

+420 220 113 454

YourRent car hire locations in Czech Republic

7 Locations See all locations

Brno - Turany Airport, Brno, JM

Karlovy Rail Station, Carlsbad, KA

Karlovy Vary Airport, Carlsbad, KA

Ostrava Rail Station, Ostrava, MO

Ostrava Airport, Ostrava, MO

Prague Railstation Office, Prague, PR

Prague Vaclav Havel Airport, Prague, PR

Sixt car hire locations in Czech Republic

7 Locations See all locations

Letiste Brno-Turany 1, Brno, JM

+420 724 747 200

K Letisti 132, Carlsbad, KA

+420 222 324 995

Zahradni 616, Carlsbad, KA

+420 727 971 538

Mosnov 401, Ostrava, MO

+420 733 985 439

Peterkova 1, Ostrava, MO

+420 727 812 437

Wilsonova 300/8, Prague, PR

+420 222 324 995

Aviaticka 1, Prague, PR

+420 222 324 995

Rent Plus car hire locations in Czech Republic

7 Locations See all locations

BRNO Airport, Brno, JM

+420 722 802 040

Ostrava Airport A Contact For Customer Mandatory, Ostrava, MO

+420 722 104 080

Ostrava Airport Mosnov 401, Ostrava, MO

+420 722 104 080

Ostrava airport, Ostrava, MO

+420 722 104 080

Ostrava airport, Ostrava, MO

+420 775 505 550

Parking building C, Aviatická 1082/10, Prague, PR

+420 603 332 233

Revolucni street 1044/23, Prague, PR

+420 603 442 244

FLIZZR car hire locations in Czech Republic

7 Locations See all locations

Brno Turany Airport, Brno, JM

K Letisti 132Meet & Greet, Carlsbad, KA

Peterkova 1, Ostrava, MO

Ostrava Airport A Contact For Customer Mandatory, Ostrava, MO

+420 733 985 439

Vaclav Havel Airport Prague Parking C, Prague, PR

Wilsonova 300/8, Prague, PR

Wenceslas Square 59, Prague, PR

+420 222 324 995
Top tips for hiring a car in Czech Republic
Renting a car to explore Czech Republic means that you get to spend your vacation time efficiently. Plus, many of the highways have been recently updated, so links to major cities are much better. Harder-to-reach locations like Litomysl in the east of Czech Republic require a car to visit, as do the northern towns of Sumperk, Hanusovice, and Kralicky Sneznik.
If you plan to visit several cities on your Czech vacation, you should consider renting a saloon model, which is not only comfortable but is ideal for longer highway journeys. For inner-city driving, compact vehicles are well-suited for the narrow roads and small parking lots. Estate cars are best for larger groups with lots of luggage.
When you rent a car in Czech Republic, children under 150 cm (5 ft) in height or under 36 kg (79 lb) in weight must use appropriate, safety-standard child restraints, whether they are traveling in the front or the rear of the car. If you are traveling to and from the airport, you will either need to bring your own car seat or rent one from the car hire agency for around 115 Kč ($36).
You will be able to cross the border in your rental car from Czech Republic into the rest of Europe, but regulations may vary depending on the category of your vehicle. Also, you need to first obtain permission from your car hire agency. There are newly built highways, like the D2, that connect Prague to Pilsen and that also extend to the German border.
FAQs about hiring a car in Czech Republic
What is the most popular car hire in Czech Republic?
Compact (Ford Focus or similar) is the most frequently booked car hire type in Czech Republic.
What is the best car hire agency in Czech Republic?
Based on ratings and reviews from real users on KAYAK, the best car hire companies in Czech Republic are Rent Plus (9.0, 2 reviews), Hertz (8.7, 4 reviews), and Enterprise (8.5, 12806 reviews).
How can I find a car hire near me in Czech Republic?
Take a look at our extensive car hire location map to find the best car hire deals near you.
How much does it cost to hire a car for a week in Czech Republic?
On average hiring a car in Czech Republic costs €114 per week (€16 per day).
How much does it cost to hire a car long term for a month in Czech Republic?
On average a car hire in Czech Republic costs €490 per month (€16 per day).
What is driving like in Czech-Republic?
When you rent a car in Czech Republic, you will need to drive on the right, overtake on the left, and always give way to the right. During daylight hours, you are required to use dimmed headlights. If you are driving on an expressway or highway—because they are toll roads, you are required to purchase a toll sticker. These vignette toll stickers are available to buy at post offices, border posts, petrol stations, and at all Ustrední Automotoklub Ceské Republiky (UAMK) branch offices.
How old do you have to be to hire a car in Czech-Republic?
If you want to rent a car in Czech Republic, you have to be 21 years old and have possessed your driving license for at least two years. Any drivers under the age of 25 may be liable to pay a young driver surcharge. If any driver is over 60 years old, they must provide a valid medical certificate when collecting the rental car. You can use both an international license and an EU driving license to rent a car in the country.
How much does petrol cost in Czech-Republic?
You can expect to pay around 33.28 Kč ($1.47) per liter of petrol in Czech Republic. The network of petrol stations in Czech Republic is dense, and they all offer petrol. These petrol stations are known as "benzín" in Czech. You will need to pay for the petrol at the kiosk, as payment is not accepted at the pump.
What are the speed limits in Czech-Republic?
The speed limits in Czech Republic are as follows: in residential areas, the limit can vary from 30 km/h (18 mph) to 50 km/h (31 mph), or otherwise signposted; on national roads, the maximum speed limit is 90 km/h (56 mph); and on highways and expressways, the limit is 130 km/h (80 mph). The local police can issue on-the-spot fines and may demand immediate payment of fines, which cost up to $220 (5000 Kč).
Popular car hire locations
The rates displayed include all taxes and fees for car hires for the class listed and were found by KAYAK users in the last 24 hours. Car hires are subject to change and may not be available on all car hires listed or dates of travel. Some car hire providers charge additional fees for other services (gps, infant car seats, etc.). Please check the car hire providers' sites.