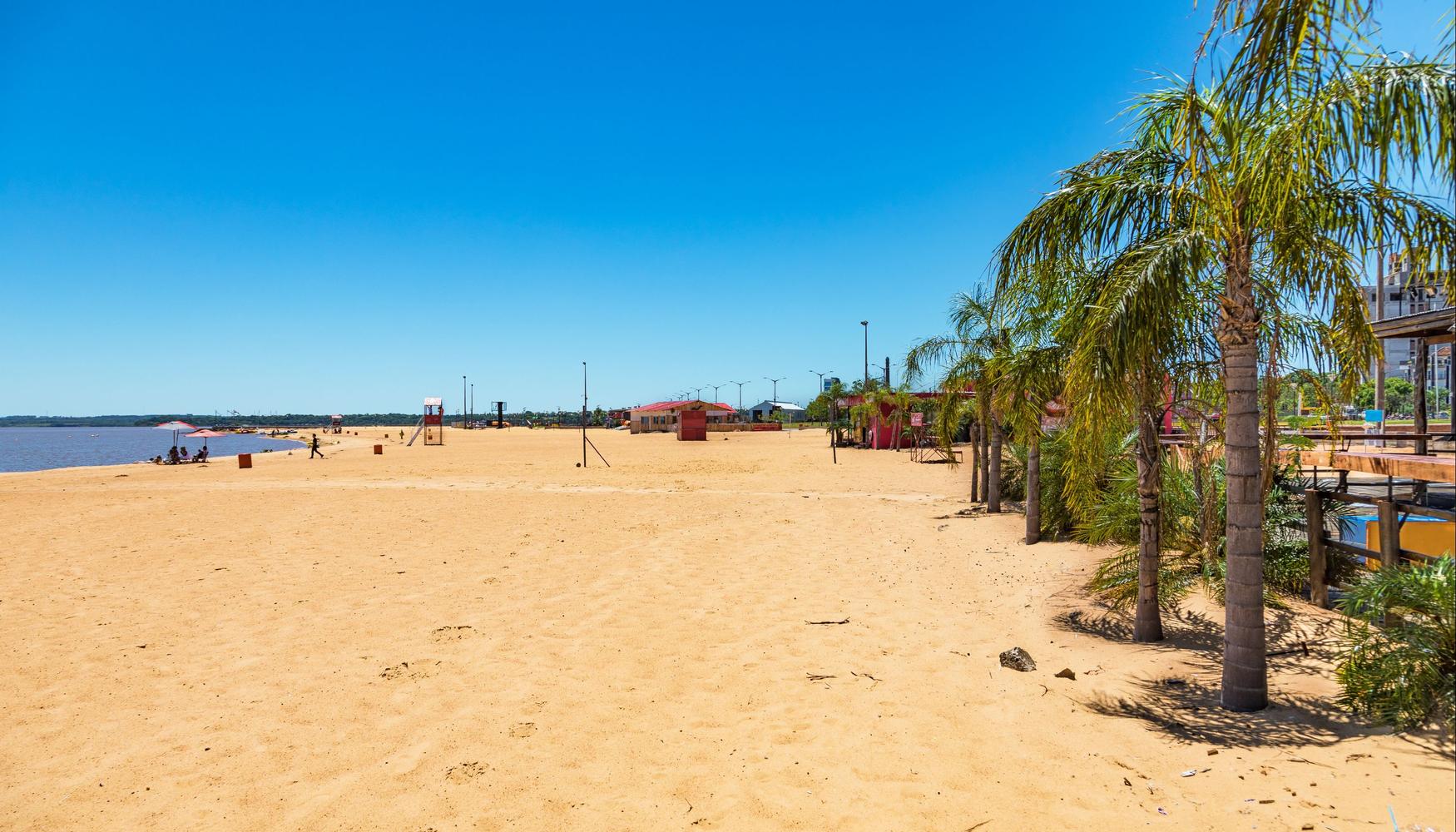 Car hire locations in Paraguay
Car hire directory
Localiza car hire locations in Paraguay

8 Locations See all locations

2, Avenida Itaipu Oeste y Cadete Pando, Ciudad del Este, AA

International Airport Guaranis, Ciudad del Este, AA

, Ruta VI Petronilo Zayas, Encarnación, IT

Centro - EncarnaciónAv. Irrazábal, 1.100, Encarnación, IT

Shopping Mariscal Lopez Charles de Gaulle Esquina Quesada, Asuncion, Asuncion, AS

Silvio Pettirossi International AirportAerop. Inter. Silvio Pettirossi, Asuncion, AS

Avenida Mariscal Lopez, Shopping Pinedo, San Lorenzo, CE

P. Juan Jose O'Connoe Esq. 50° De La Guerra Del Chaco, Pedro Juan Caballero, Pedro Juan Caballero, AM

Sixt car hire locations in Paraguay

3 Locations See all locations

Av. Irrazabal 750, Encarnación, IT

+595 986 147 244

General Bernardo O'Higgins, Asuncion, AS

Silvio Pettirossi Highway, Asuncion, AS

keddy by Europcar car hire locations in Paraguay

3 Locations See all locations

Localita  Les Iles 13 (Aeroporto Ao), Saint Christophe, Valle D'aosta, Ayolas, MI

+39 1654 1432

Profesor Chavez 1276- C/ Santa Rosa, Asuncion, AS

Meet & Greet At Information Center, Asuncion, AS

Thrifty car hire locations in Paraguay

2 Locations See all locations

Autopista Internacional Street, Luque, CE

Camilo Recalde, Asuncion, AS

+595 215 197 310

Sunnycars car hire locations in Paraguay

2 Locations See all locations

Asuncion, AS

Avenida Eusebio Ayala KM 4,5, Asuncion, AS

National car hire locations in Paraguay

2 Locations See all locations

Autopista Silvio PettirossiCasi Calle Cordoba, Asuncion, AS

Ave EspanaWashington, Asuncion, AS

Hertz car hire locations in Paraguay

2 Locations See all locations

Autopista Internacional, Asuncion, AS

Camilo Recalde, Asuncion, AS

+595 215 197 000

Europcar car hire locations in Paraguay

2 Locations See all locations

Airport Asuncion Silvio PettirossiMeet & Greet, Asuncion, AS

Aviadores Del Chaco Nro 3016, Asuncion, AS

Enterprise car hire locations in Paraguay

2 Locations See all locations

Autopista Silvio PettirossiCasi Calle Cordoba, Asuncion, AS

Ave EspanaWashington, Asuncion, AS

+595 981 622 622

Budget car hire locations in Paraguay

2 Locations See all locations

Av Aviadores Del Chaco 3075, Asuncion, AS

+595 985 282 279

Autopista Silvio Pettirossi, Asuncion, AS

+595 985 282 279

Avis car hire locations in Paraguay

2 Locations See all locations

Av Aviadores del Chaco, Asuncion, AS

+595 985 282 279

Silvio Petitossi Intl Airport, Asuncion, AS

+595 985 282 279

Alamo car hire locations in Paraguay

2 Locations See all locations

Autopista Silvio PettirossiCasi Calle Cordoba, Asuncion, AS

Ave EspanaWashington, Asuncion, AS
Top tips for hiring a car in Paraguay
With the exception of Asuncion and some other large cities, Paraguay is largely inaccessible using public transportation. Plus, relying on the public transportation system in Paraguay doesn't afford the same freedom and safety as renting a vehicle. Renting a car in Paraguay is the only way to get around if you're venturing outside of the cities to destinations like Cerro Cora National Park.
Because of the large percentage of unpaved roads in Paraguay, as well as the degradation of road conditions during the rainy season, a vehicle with four-wheel drive is recommended for getting around Paraguay, especially if you plan on traveling outside of the big cities or the routes between these cities. Four-wheel drive cars are commonly available for rent in Paraguay from providers like Enterprise.
While there are no laws regulating the use of child restraint systems in cars, there are laws regarding seat belt usage. Everyone in your vehicle must be secured with a seat belt, or you'll risk a fine from the local police. If you're planning to use a car seat in your rental car, you'll either have to bring your own or rent from a large, international company like Hertz or Enterprise, where you can reserve one with your vehicle.
The rules regarding border crossing into other countries with your rental car differ among providers. Some providers will allow you to travel to any Mercosul country (Brazil, Uruguay, Bolivia, Chile, Colombia, and Argentina) without additional paperwork, but it's best to check and inform your chosen rental car agency of your plans a few weeks in advance.
FAQs about hiring a car in Paraguay
What is the best car hire agency in Paraguay?
Based on ratings and reviews from real users on KAYAK, the best car hire companies in Paraguay are Enterprise (10.0, 1 reviews), Sixt (9.6, 2 reviews), and Alamo (8.7, 6474 reviews).
How can I find a car hire near me in Paraguay?
Take a look at our extensive car hire location map to find the best car hire deals near you.
What is driving like in Paraguay?
Driving around Paraguay can be completely different based on where you are in the country. If you're close to the country's major cities, like Asuncion, road conditions should be great; however, in more rural areas of Paraguay, roads might be dirt and gravel trails. Traffic conditions also vary by location: larger cities sometimes become congested, and roads outside the city might become impossible to drive on in the wet season.
How old do you have to be to hire a car in Paraguay?
The minimum age to rent a car in Paraguay varies among rental car agencies. Some larger companies like Hertz will allow all drivers over 21 to rent a car, while other rental car agencies require drivers to be a minimum of 25 years old. You can rent a car with the driver's license issued by your home country, so there's no need to obtain an international driving permit if you don't have one already.
How much does petrol cost in Paraguay?
Filling up your tank in Paraguay is a bit pricier than in the United States. While a gallon of petrol costs around 2.50 USD in the States, a gallon of petrol in Paraguay will cost you an average of 24,188 PYG (3.87 USD). Cards are accepted at petrol stations in larger cities, but it's best to bring cash to petrol stations in smaller towns and in areas around villages.
What are the speed limits in Paraguay?
The speed limits in Paraguay are often exceeded, but following the posted limits is important for those visiting the country from abroad. When driving on a rural road, the maximum speed limit will be 80 km/h (50 mph). On urban roads, the limit increases to 40 km/h (25 mph), and the speed limits on the motorways go up to 110 km/h (68 mph).
Popular car hire locations
The rates displayed include all taxes and fees for car hires for the class listed and were found by KAYAK users in the last 24 hours. Car hires are subject to change and may not be available on all car hires listed or dates of travel. Some car hire providers charge additional fees for other services (gps, infant car seats, etc.). Please check the car hire providers' sites.