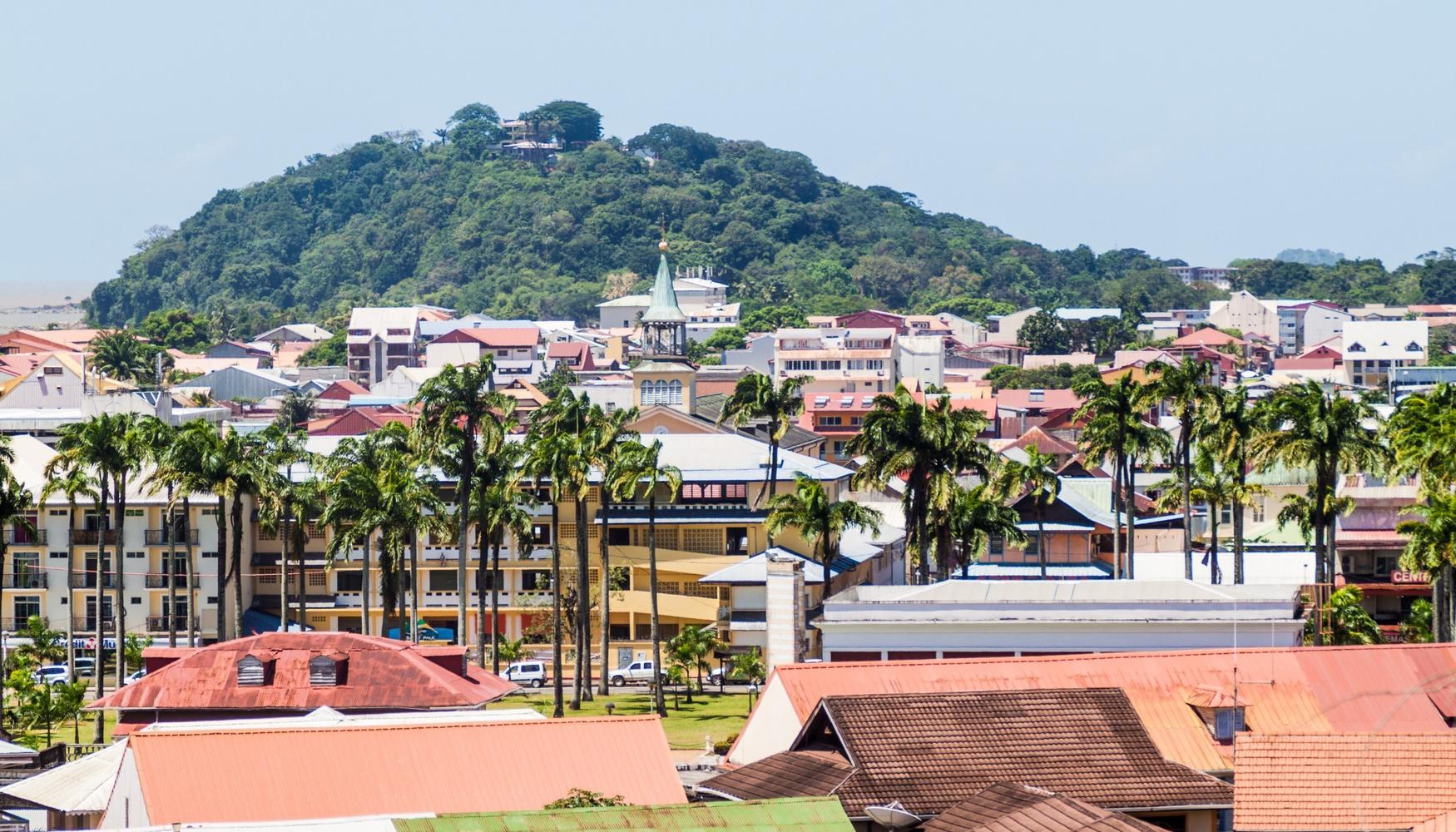 Car hire locations in French Guiana
Car hire directory
JUMBO CAR car hire locations in French Guiana

7 Locations See all locations

26 ZA Galmot, Cayenne, CY

PK7 Route de Montjoly Rémire-Montjoly, Rémire-Montjoly, CY

ZI Pariacabo Concession Renault, Kourou, CY

Aeroport Felix Eboue, Matoury, CY

ZI Terca Concession Renault, Matoury, CY

5 rue Symphorien chez Guyane Automobile Saint-Laurent du Maroni, Saint-Laurent-du-Maroni, SL

3 rue de la Zone Industrielle, Saint-Laurent-du-Maroni, SL

Sunnycars car hire locations in French Guiana

6 Locations See all locations

Cc Carrefour Rn1, Cayenne, CY

Route de la Madeleine, Cayenne, CY

Zi Pariacabo, Kourou, CY

10 rue des Freres Amet, Kourou, CY

Rochambeai Airport, Matoury, CY

5 Avenue Joseph Symphorien, Saint-Laurent-du-Maroni, SL

Budget car hire locations in French Guiana

5 Locations See all locations

Pk 100 Route Nationale 1, Sinnamary, CY

+594 594 346 867

Cayenne City Center, Cayenne, CY

+594 594 351 020

Garage Marsy 40 Zi Pariacabo, Kourou, CY

+594 594 220 955

Felix Eboue Cayenne Airport, Matoury, CY

+594 694 279 780

700 Ave Christophe Colomb, Saint-Laurent-du-Maroni, SL

+594 594 340 294

Sixt car hire locations in French Guiana

4 Locations See all locations

11, rue du Capitaine Bernard, Cayenne, CY

+594 594 298 042

11 Avenue de Préfontaine, Kourou, CY

+594 594 324 602

Comptoir Airport, Matoury, CY

+594 594 298 042

19 rue Justin Catayee, Saint-Laurent-du-Maroni, SL

+594 594 349 075

Thrifty car hire locations in French Guiana

3 Locations See all locations

Zi Collery, Cayenne, CY

+594 594 296 930

Peugeot Kourou, Kourou, CY

+594 594 394 412

Cayenne, Matoury, CY

+594 594 394 412

keddy by Europcar car hire locations in French Guiana

3 Locations See all locations

Za De Terca- Cc Carrefour Rn1, Cayenne, CY

Aeroport Felix Eboue, Cayenne, CY

Agence Renault Kourou- Zi Pariacabo, Kourou, CY

Hertz car hire locations in French Guiana

3 Locations See all locations

Bp 642 Zi Collery Ouest, Cayenne, CY

+594 594 296 930

10 Rue Des Freres Amet, Kourou, CY

+594 594 296 920

Aeroport Felix Eboue, Matoury, CY

+594 594 356 069

Europcar car hire locations in French Guiana

3 Locations See all locations

Za Pariacabo. Chez GuyaneAutomobile (comptoir Jumbocar), Kourou, CY

+594 594 351 827

Za De Terca Centre C. CarrefourRn1 - Cs 19735, Matoury, CY

+594 594 351 827

Aeroport Felix Eboue, Matoury, CY

+594 594 351 827

Citer car hire locations in French Guiana

2 Locations See all locations

Aeroport De Rochambeau, Cayenne, CY

Rond Point De La MadeleineHall Bonheur Bp 1063, Cayenne, CY

Avis car hire locations in French Guiana

2 Locations See all locations

58 Blvd Jubelin, Cayenne, CY

+594 594 302 522

Plateau de Rochambeau RTE 4, Matoury, CY

+594 594 353 414

Dollar car hire locations in French Guiana

1 Location See all locations

Cayenne Airport, Matoury, CY

+594 594 356 787
FAQs about hiring a car in French Guiana
What is the most popular car hire in French Guiana?
Intermediate (Ford Escape or similar) is the most frequently booked car hire type in French Guiana.
What is the best car hire agency in French Guiana?
Based on ratings and reviews from real users on KAYAK, the best car hire companies in French Guiana are Budget (9.2, 1 reviews), Avis (7.6, 2243 reviews), and rentalcars.com (7.6, 1 reviews).
How can I find a car hire near me in French Guiana?
Take a look at our extensive car hire location map to find the best car hire deals near you.
Popular car hire locations
The rates displayed include all taxes and fees for car hires for the class listed and were found by KAYAK users in the last 24 hours. Car hires are subject to change and may not be available on all car hires listed or dates of travel. Some car hire providers charge additional fees for other services (gps, infant car seats, etc.). Please check the car hire providers' sites.