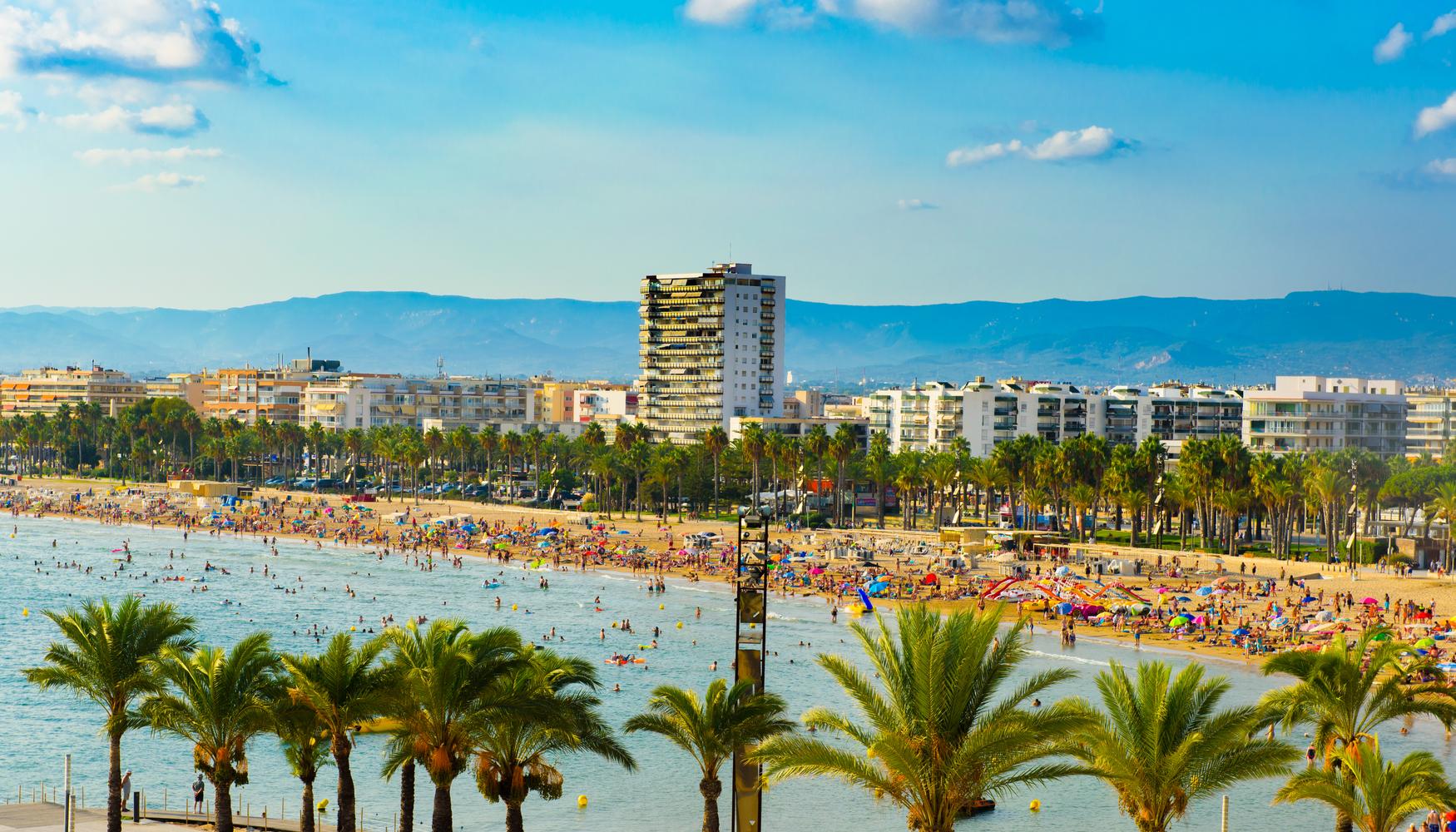 Salou holiday information
| | |
| --- | --- |
| Top holiday (Flight+Hotel) | €200 |
| Family holiday (Flight+Hotel) | €198 |
| Romantic holiday (Flight+Hotel) | €313 |
| Budget holiday (Flight+Hotel) | €145 |
Why should you book a holiday package to Salou?
The Costa Daurada is a tourist's paradise, with atmospheric coastal towns like Salou, hidden coves, family attractions like PortAventura and restaurants serving up all kinds of tapas to global gastronomes. And Barcelona is right next door, with its architecture and nightlife.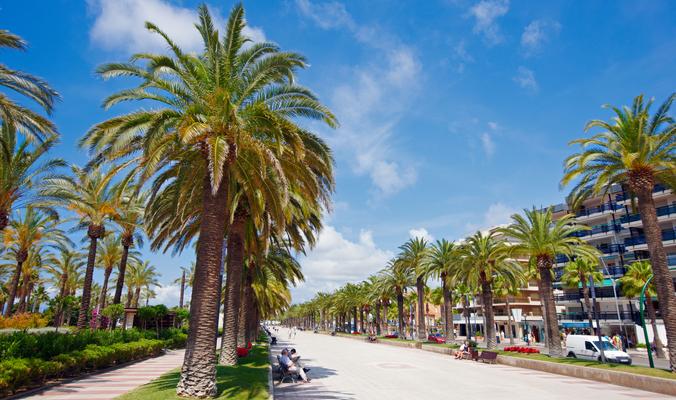 The only problem is that enjoying all of this can be expensive. However, by combining flights, hotels and vehicle hire, travelers can make big savings. So make a smart decision and use Salou holiday deals to arrange your next Spanish escape.
When should you book a holiday package to Salou?
Early summer (May to June) is probably Salou's best period, with temperatures high, but not too high, and a few great deals around. However, for really affordable hotel rates, have a look at April and September or October.
Where should you stay in Salou during your holidays?
For any holiday type in Salou:
Cala Font is one of the resort's best hotels, and would suit almost any travel group. The large pool and rooftop terrace bar provide an appealing ambiance, while the hotel's private cove is also a major bonus. The bus from Reus Airport takes 30 mins.
Golden Port Salou & Spa is another excellent general hotel, with something for everyone to appreciate. It's really close to PortAventura amusement park and the spacious balconies are handy, with the spa pampering being a neat luxury perk. The bus from Reus to nearby Carles Burgas takes around 35 mins.
For family holidays in Salou:
The H10 Cambrils Playa is ideal for families, being so close to the excellent l'Esquirol beach, while offering a children's play area and a range of sports for family members to enjoy. Taxis from Reus will take around 20 mins.
Families can save money and experience a luxury holiday at the Regente Aragon, which is handy for FortAventura and Levante Beach. Golf and cycling trips can be arranged, too, and the hotel is conveniently located, being just 11 mins from Reus Airport by taxi.
For romantic holidays in Salou:
The adults only Magnolia Hotel Salou is made for escaping the crowds and finding solitude in luxury surroundings. Close to the beach and town center, it offers a gym, lounge bar, restaurant and much more - always with couples in mind. Taxis from the airport will get you there in 15-20 mins.
Best Negresco is another premium option for couples to consider, given its balconies with gorgeous sea views and proximity to some of Salou's finest beaches. A fine restaurant could seal the deal. Reus is around 15 mins away, while Barcelona Airport is 2 hours by road.
For luxury holidays in Salou:
Pampering and relaxation take center stage at the upmarket Dorada Palace, where the buffet restaurant lets guests eat like kings and the three outdoor pools offer acres of opportunities to cool down. Taxis from Reus Airport take 15-20 mins.
Mas Gallau makes all visitors feel at home straight away, impressing with its on-site golf course, spacious rooms, lively bar and the resident spa professionals. The airport is 9 miles away, so transfers are very quick. Taxis should not take much more than 15 mins.
For budget holidays in Salou:
Saving money won't take its toll on the quality of your experience at Ohtels Belvedere, which will delight parents with its free kids' club (and closeness to FortAventura). Free airport shuttles don't hurt either, along with on-site massages and a fine Spanish restaurant.
Acqua Hotel Salou allows you to enjoy the beaches of the resort without paying a premium for the location. This laid-back hotel is near the center of Salou and next to the beach and features pools, a gym, sauna facilities and helpful concierge staff. It's around 15 mins by tax from Reus Airport.
Other destinations in Spain
Other popular destinations