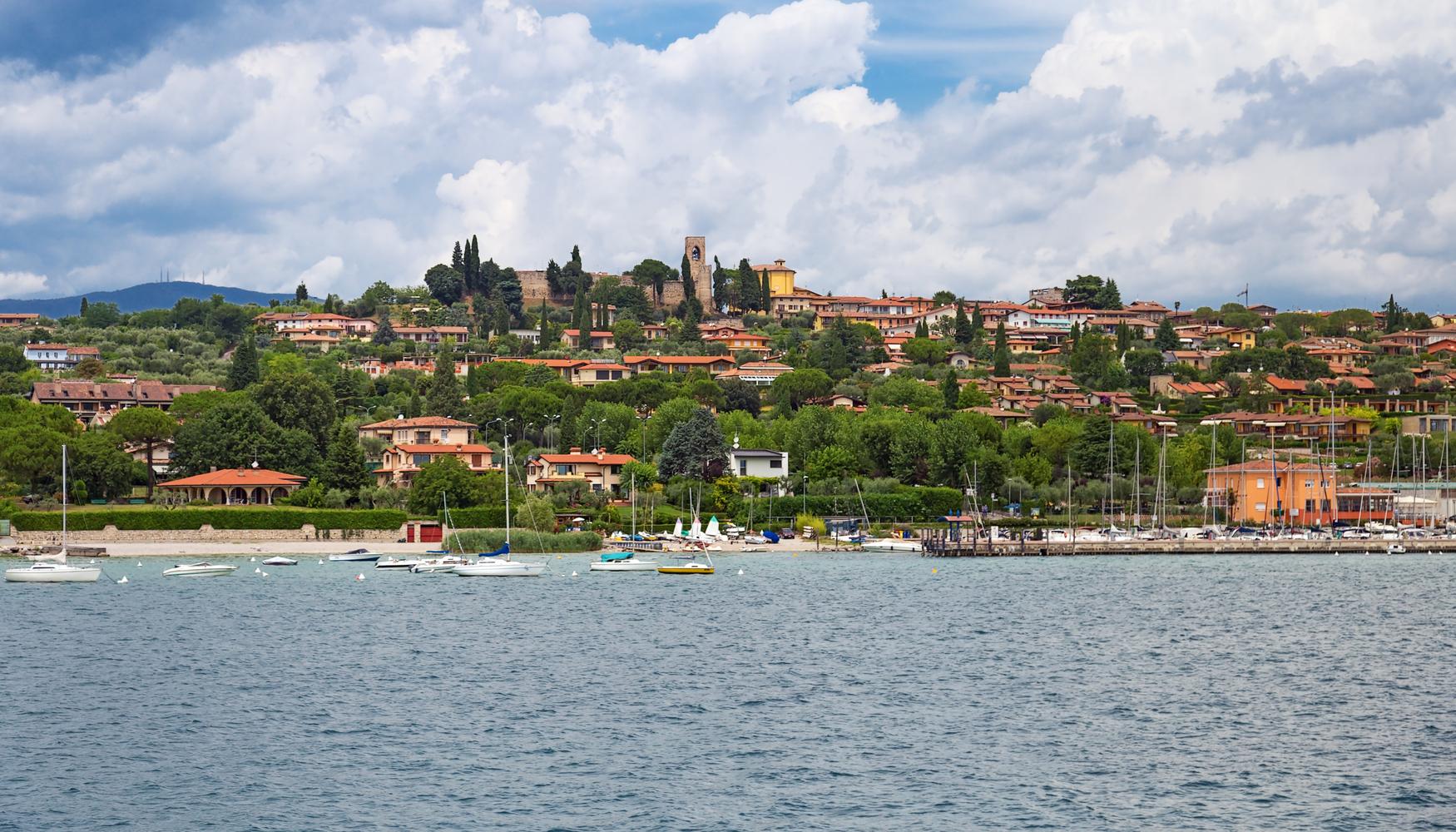 Why should you book a holiday package to Lake Garda?
With gorgeous scenery, picturesque lakeside towns, palaces and castles, fine restaurants, and family attractions such as Canevaworld, it's easy to see why Lake Garda is so popular. But when you add up entry costs to all the attractions and the price of meals, it can become an expensive place to visit.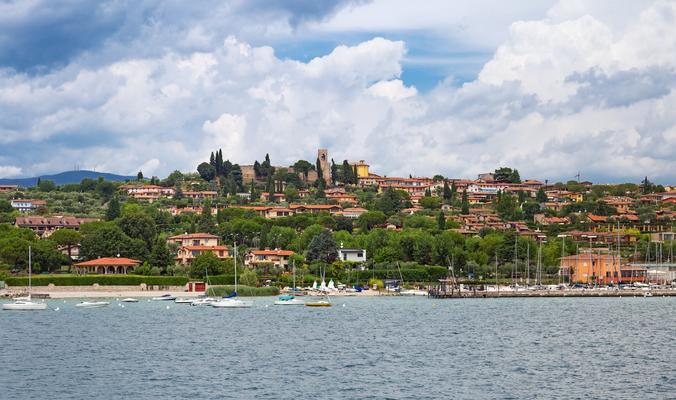 With Lake Garda holiday deals you can dramatically cut the cost of visiting this Italian destination. Add together hotel, car hire and flight costs and you'll discover huge savings that you're sure to put to good use around the lake.
When should you book a holiday package to Lake Garda?
Hotel prices tend to peak with Lake Garda's holiday season, around July and August. Plan a holiday for spring (April to June) or the fall (September and October) and you'll probably find good deals and enjoy some fine weather.
Where should you stay in Lake Garda during your holidays?
For any holiday type in Lake Garda:
Located in the town of Riva del Garda, the Grand Hotel Liberty caters for pretty much any type of visitor, particularly if they enjoy heated pools and professional on-site spa staff and access to historical attractions within a 5 minute walk. Taxis from Verona airport take an hour.
Bardolino's Parc Hotel Gritti is a star all-round hotel. Families will like how close it is to Gardaland amusement park, while others will love the spa facility and restaurant. Taxis from Verona Airport take around 25 mins.
For family holidays in Lake Garda:
The Gardaland Adventure Hotel is inside the Gardaland complex, with its rides and aquarium, so it suits families who want attractions on their doorstep. The rooms are themed around global geography, which is also fun, while the hotel is 25 mins from Verona Airport.
Located in Lazise, the Hotel Parchi Del Garda is great for families who want to explore the lake itself, and the friendly staff are always happy to help out by arranging activities for youngsters. Taxis from the airport take around 30 mins.
For romantic holidays in Lake Garda:
The Lefay Resort and Spa Lago di Garda sums up the elegance and beauty of the region, offering gorgeous vistas of the lake as well as luxury spa services to help couples relax. Taxis from Verona Airport should get there in 1 hour 25 mins.
Located in the stunning lakeside town of Sirmione, the fittingly named Hotel Sirmione is close to medieval castles and ancient grottoes but offers contemporary amenities like hydrotherapy, a fine restaurant and a poolside bar. Expect airport taxis to take around 30 mins.
For luxury holidays in Lake Garda:
Sirmione's Grand Hotel Terme is an old spa hotel which nowadays caters for a decidedly upscale crowd. When you join them, expect premium amenities, from the bar and restaurant to the pools, wellness spa and private marina. Shuttles are available and should take 30-35 mins from Verona Airport.
Settle into a superb luxury apartment at the Parc Hotel Germano Suites in Bardolino, where self catering villas come with their own exclusive pool, and the Bardolino Restaurant is one of the town's finest eating places. Taxis from the airport get there in 30 mins.
For budget holidays in Lake Garda:
A budget visit to Sirmione is easy to arrange thanks to options such as the Hotel Riel. It comes with its own marina and boats can be rented if desired, and it has its own outdoor pool attached to the lake. Taxis from the airport can get you there in 30 mins or less.
The Pace 1954 Hotel is a great place to stay if you want to enjoy Lake Garda without spending vast amounts on accommodation. The free airport shuttle is a bonus (and takes around 30 mins), as is the location near Arco Castle. Three restaurants, reliable wi-fi and a large garden could seal the deal.
Other popular destinations