You're Going to Love London
London is welcoming, full of history, and constantly changing, making it an exciting place for young couples, families, and solo travelers alike.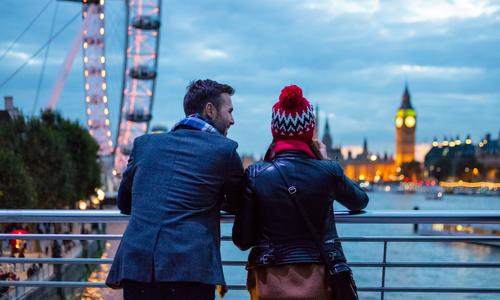 Stroll along the Thames, take in the book markets on the South Bank, cross over Waterloo Bridge and head across Trafalgar Square. Book tickets to West End plays, climb Big Ben, and enjoy gourmet meals in Soho restaurants like Chotto Matte (Frith Street) or Ember Yard (60 Berwick St).
Join the crowds of Londoners as they cheer on soccer teams like Arsenal (in Islington) or Tottenham Hotspur (Edmonton), or buy some English cheese, bread, pickles, and beer and head to beautiful parks, like Hampstead Heath or Hyde Park, for a picnic.
In the evening, you can relax in your hotel or hit some of Europe's most lively nightclubs, including XOYO (32-37 Cowper St) or Studio 338 (338 Boord Street, Greenwich). Whether you want a week of partying or some relaxing sight-seeing, London delivers.
Top 5 Reasons to Visit London
1. Historical Attractions
History is everywhere in London. You can head to sites associated with the Royal Family like Buckingham Palace, Hampton Court, and the Tower of London or political centers like the Houses of Parliament and Big Ben. There are beautiful religious sights like Westminster Abbey and St Pauls Cathedral, as well as darker, creepier historical attractions such as touring the streets of Whitechapel in the footsteps of Jack the Ripper.
2. Sporting Spectacles
Few soccer leagues in the world create as much excitement and atmosphere as the English Premier League (EPL). During your stay in London, you can head to Premier League games played by teams like Chelsea, Arsenal, West Ham, Crystal Palace, or Tottenham Hotspur. If you visit during the summer, why not take in a cricket match at Lords or grand slam tennis at Wimbledon?
3. World-class Museums
London has some wonderful museums. The British Museum is the largest and most diverse, featuring everything from Egyptian mummies to Japanese vases. Science fans can visit the Science Museum or the Natural History Museum, while historical fashion is on display at the Victoria and Albert Museum. Art is well served by the Tate Modern, the Tate Britain, the National Gallery, and the National Portrait Gallery, only being the tip of the art iceberg.
4. Cant-Miss Theatrical Performances
The West End is one of the world's greatest theater districts, with 40 venues including the Dominion, Adelphi, Lyceum, and Garrick. At any one time, expect to be able to watch famous shows like Cats, the Lion King, Wicked or touring shows like Hamilton. There are also ballet performances at Sadler's Wells and affordable opera tickets at Covent Garden, so no matter what you most adore, London has something to offer.
5. Fantastic Shopping Opportunities
Londoners love to shop. When you visit the city, you can window shop for luxury suits and dresses in Mayfair, check out big name brands like Zara on Oxford Street, dive into lively markets in Camden, Dalston, Notting Hill, and Covent Garden or hop on a train to the malls in Stratford and Shepherd's Bush. For a luxury shopping experience like no other, Harrods (Knightsbridge) and Liberty (Regent Street) are not to be missed.
What to do in London
1. Take an Open Top Bus Tour
London is best seen from the top of one of its famous double-decker buses, and a number of tour companies provide fascinating tours of the major sights. The Original Tour Company is probably the best of the bunch, covering most of the center of town from their base next to Trafalgar Square.
2. Visit Borough Market
If you want to eat well in London, but don't want to pay restaurant prices, head to Borough Market (next to London Bridge station). Here you'll find everything from Cornish pasties (£2) to paella (£5), freshly pressed cider, pungent French cheeses, and delicious fish and chips. It's the perfect pit-stop during a tough day's sight-seeing.
3. Visit the British Museum
The British Museum is enormous. You can spend a day getting lost in its galleries, checking out antiquities from ancient Rome, Greece, and Egypt, relics from Easter Island, Japanese porcelain, and much, much more. Admission is free of charge and it's open 7 days a week, so don't miss one of the world's greatest museums.
4. See London's Smaller Galleries
Art lovers should head to major institutions like the Tate, but don't neglect London's lesser known galleries. Experimental contemporary work is always on show at the Whitechapel Gallery (77-82 Whitechapel High St), the Esoterick specializes in Italian modern art (39A Canonbury Square), while White Cube also hosts radical new talent (25-26 Masons Yard).
5. Take a Cruise on the Thames
London grew up around the River Thames, and the river is the ideal vantage point to take vacation photos of waterfront attractions like the Houses of Parliament, the Tower of London, and Tower Bridge. City Cruises offers guided tours, but you can also take river bus services using your Oyster Card. They run from Westminster Pier to Putney in the west and Woolwich in the east.
Top activities in London
Warner Bros. Studio Tour London - The Making of Harry Potter with Transportation
Duration: 7h
Inner Circle Access of Stonehenge including Bath and Lacock Day Tour from London
Duration: 10h 30m
London Rock Music Tour
Duration: 8h
Downton Abbey and Oxford Tour from London Including Highclere Castle
Duration: 10h
Skip the Line: London Eye - Champagne Experience Ticket
Duration: 30m
Buckingham Palace Tour Including Changing of the Guard Ceremony & Afternoon Tea
Duration: 4h 45m
When to Visit London
The best time to visit London depends on what you intend to do. If you want to catch a soccer match, visit in autumn or winter to have the best choice of games. To enjoy sight-seeing without it being too crowded, late spring and early summer are great times to visit (Late May to early July). London's cultural calendar stretches all-year-round, however, so there's never a bad time to book a flight.
How to Get to London
Plane
The majority of visitors to London arrive by plane at either Heathrow Airport or Gatwick Airport. Both airports are slightly out of town, so trains, buses, or taxis are needed to reach the city center. From Heathrow, you can either catch the Piccadilly Line on London's subway network which stops at central locations like Knightsbridge and Covent Garden and costs £7. You can also catch a fast train straight into Paddington, which takes about 20 minutes and costs around £20. Coaches run from Heathrow to London Victoria (£7), while taxis are expected to cost £30-40. The best way to get to London from Gatwick is via the Gatwick Express train connection (£20 per person) or National Express coaches which can cost as little as £5. Taxis from Gatwick usually cost around £60-70.
Train
Many visitors arrive by train these days, thanks to the Eurostar service, from European cities like Paris and Brussels. If you travel by Eurostar, you will arrive at London St. Pancras station, a couple of miles to the north of the center of town. From there, you can catch the 73 bus to West End hotels, or take the subway to other areas of London. Take the Victoria Line to the West End, the Piccadilly Line to West London, the Northern Line to south or north London and the Circle or District to East London. If you arrive at Paddington on the Heathrow Express, the best option is to take the Circle Line, which stops at most parts of central London.
Car
If you rent a car at Gatwick or Heathrow, getting into London can be time consuming. To reach city center hotels from Heathrow, take the M4 highway, then the A4, which runs past Buckingham Palace, to the West End. From Gatwick take the M23 and then head westward on the M25. Look for the exit towards Central London via the A3 and follow this all the way to Westminster.
Bus
If you take a coach from either airport, you will be dropped off at London Victoria Coach Station. Victoria is close to the heart of the city, within easy reach of most hotels. To reach the center of town either take the Victoria Line, District Line, or Circle Line from nearby Victoria Station.
Airlines serving London
Show more
Where to Stay in London
London is a huge city with plenty of accommodation options. If you can stretch your budget, there are luxurious hotels like the Ritz (150 Piccadilly) or the Savoy (the Strand). The Melia White House (Albany Street) is a family-friendly choice close to London Zoo, while Montague on the Gardens (15 Montague Street), is a classy boutique option located in Georgian townhouses. Backpackers are also catered for thanks to excellent hostels like the YHA (79-81 Euston Rd) or the Arsenal Tavern (175 Blackstock Rd), which is convenient for matches at the Emirates Stadium.
Popular Districts in London
Hackney – Hackney used to be a neglected part of the city, but now it's the most cultural, vibrant, youthful (and affordable) central district. Check out vintage shops like Beyond Retro (92-100 Stoke Newington Rd), great pubs like the Dove (Broadway Market) and restaurants like Le Ziz (Dunbar Tower, Dalston Square) or Abi Ruchi (Stoke Newington Church Street).
Camden – Camden is a musical hotspot, having been one of the centers of the punk movement and more recently, home to modern stars like Amy Winehouse. These days, it has an excellent street food market, clothing stores, like Lost 'n' Found (Primrose Hill) or Darkside (245 Camden High St), and music venues like the Lock Tavern and Underworld (both on Camden High Street).
Clapham – Located just south of the river, Clapham (along with nearby Brixton and Peckham) is full of energy. Sample local brews at the Craft Beer Co (11-13 Brixton Station Road), enjoy superb meat dishes at Haché Burgers (153 Clapham High Street), and take it easy in the afternoon with a stroll on Clapham Common.
From all of these districts you can be in central London within 20 minutes, making them ideal places to visit or base yourself during your stay.
Most popular hotel in London by neighbourhood
Where to stay in popular areas of London
Most booked hotels in London
How to Get Around London
Public Transportation
London has a superb public transportation system, but it can be expensive so make sure you use any available discounts. When traveling on overground trains, be sure to ask for family tickets if you are traveling as a group (not singles for everyone). If you are staying for longer periods, a Family & Friends Railcard (£30) saves a third on all adult journeys and 60% on kids travel. When traveling in central London, it's a good idea to buy a contactless Oyster Card (£5), which you need to charge at stations or magazine stores. Try to avoid traveling during rush hour (7-9:30 a.m. and 5-7:30 p.m.) as the crowds are dense and ticket prices are much higher. If you only need to travel around central London, avoiding the subway entirely can save money. The buses are much cheaper and almost as fast for most journeys. There's also a bicycle hire scheme which costs £2 to join, then £2 for every 30 minutes (the first 30 minutes of each journey are free).
Taxis
Taking a ride in one of London's iconic black taxi cabs is a must for many tourists, and it's a good way to get around safely and quickly. However, black cabs come with a hefty price tag. Expect to pay £15 for a 2 mile journey. Uber offers much cheaper fares and is popular with Londoners. They charge £3 to start with, then £1.20 per mile after that, so usually work out much cheaper.
Car
Most Londoners recommend that tourists forget about driving in central London. However, if you do want to explore the UK by car, there are plenty of rental agencies to choose from, including Hertz, Sixt and Enterprise. Finding a car park should be easy, but expect to pay at least £19 for two hours. Drivers will also have to pay the Congestion Charge, designed to reduce emissions in central London, which costs around £11 per day (make sure it's covered by your rental company).
The Cost of Living in London
Shopping Streets
Major shopping districts include Oxford Street, home to brands like Nike, H&M, Primark and Zara, while nearby Regents Street is home to Hamleys (188-196 Regent St), the world's oldest toy store. The Westfield Centers in Stratford and Shepherd's Bush are huge malls with well known brands, while Camden Market is the place to go for alternative fashions. Antique hunters will adore Portobello Market, vintage fashion stores are plentiful in Dalston, while Mayfair is home to luxury boutiques like b store (24A Savile Row) and Browns (23-27 South Molton Street). As a reference point, expect to pay around £30 for a sweatshirt and £40-60 for high-quality jeans.
Groceries and Other
London is famously one of Europe's most expensive cities. When it comes to groceries, you can save money by shopping at supermarkets like Sainsburys, Morrisons and Tesco. Waitrose and Marks and Spencer are a little more up-market, but sandwiches will still only cost around £2. If you need any electrical items, head to Tottenham Court Road, which has a cluster of electronics retailers.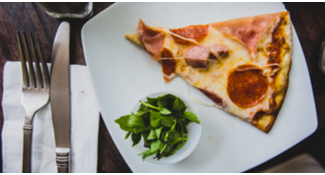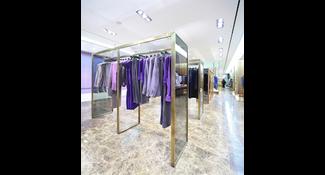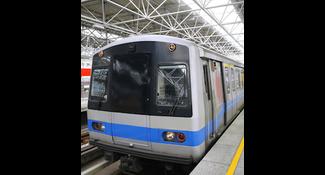 Single public transport ticket
€3.09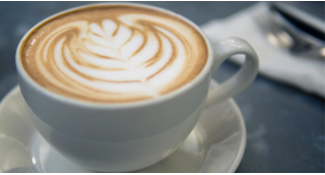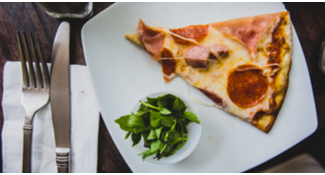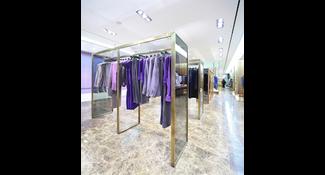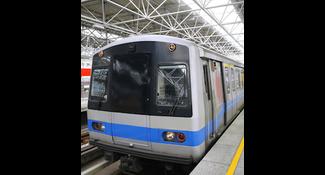 Single public transport ticket
€3.09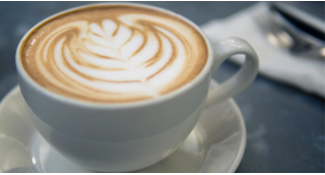 Where to Eat in London
Over the past 20 years, London has become a great dining destination. For great Indian food, head to Trishna (15-17 Blandford St) or to Drummond Street for delicious, healthy buffet meals. Roka in Fitzrovia is thought to be the city's best Japanese restaurant. Social Eating House (8 Hoxton Square) is run by a pupil of Gordon Ramsay and serves up gourmet British specialties, while Ceviche in Soho offers Peruvian dishes and pisco sours. You'll find incredible fish and chips at Fish Club in Wandsworth or Golden Hind in Marylebone, while for pub food the Bull and Last (Dartmouth Park, Highgate) is unbeatable. Prices of a meal can vary hugely but expect to pay £70 at a central London restaurant, £6 for fish and chips, and £30 for a pub meal with drinks and desserts.
Other popular cities in England